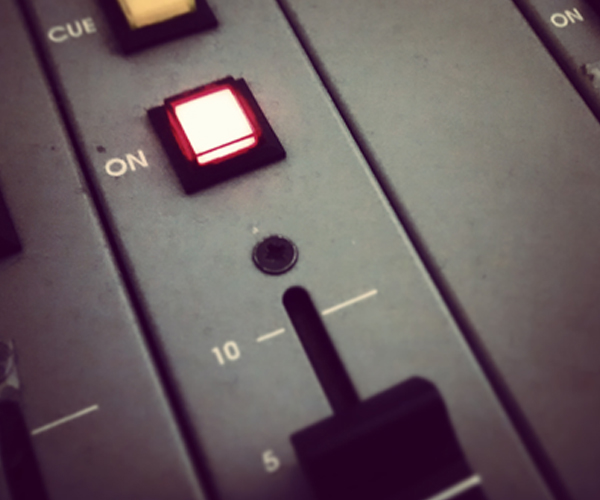 Mit "
Vanity 6
" von der gleichnamigen Band und "Vacation" von The Go-Go's feiern diese Woche zwei Alben von zwei komplett weiblich besetzten Bands aus den 1980er-Jahren ihr 40. Jubiläum.
1982 ist das einzige Album der Band Vanity 6 erschienen. Die Gruppe wurde damals von
Prince
ins Leben gerufen, um die Sängerin Vanity (geboren als Denise Katrina Matthews) zu fördern und seine überquellenden Songideen kreativ umsetzen zu können. Prince gründete verschiedene Bands, hinter denen er eigentlich überwiegend selbst steckte, ohne sein Gesicht zu zeigen. Eine dieser Gruppen sollte ein sinnliches bis sexuell explizites Frauen-Trio sein. Für viele gelten Vanity 6 als Pionierinnen sex-positiver Popmusik.
Vor 40 Jahren ist mit "Vacation" das zweite Album der Go-Go's erschienen. The Go Go's, die Band um Sängerin Belinda Carlisle, gründete sich 1978 in Los Angeles und wurde zu einer prägenden Band des New Wave in den USA. Ihre Urspünge lagen in der kalifornischen Punkszene und als reine Frauenband waren The Go-Go's Vorbild für viele Musikerinnen aus Punk und Pop die nach ihnen kamen Der Titeltrack "Vacation" war 1982 eine der ersten Singles die als Kassette veröffentlicht wurden.
Neue Singles hört Ihr heute u.a. von Broken Bells und Alvvays.
Weitere Ausgaben von ByteFM Magazin
Playlist
1.
Meat Puppets / Up On The Sun
Up On The Sun / SST Records

…

2.
Mitski / Stay Soft
Laurel Hell / Dead Oceans

…

3.
Alvvays / Easy On Your Own
Easy On Your Own / Transgressive Records

…

4.
Kurt Vile / Hey Like A Child
(Watch My Moves) / Verve

…

5.
Broken Bells / Saturdays
Saturdays / AWAL Recordings

…

6.
Obongjayar / Tinko Tinko (Don't Play Me For A Fool)
Tinko Tinko (Don't Play Me For A Fool) (Single) / September Recordings

…

7.
Tellavision & Derya Yildirim / Hayda
Hayda / Katschma (Single) / Hans E. Platte

…

8.
Torres / Don't Go Puttin Wishes In My Head
Thirstier / Merge Records

…

9.
The KVB / Future
Unity / Invada

…

10.
Retrogott & Nepumuk / Die Sprache Des Geldes
Metamusik / Sichtexot

…

11.
Tems / Crazy Tings
Crazy Tings (Single) / Since '93 / RCA

…

12.
Vanity 6 / Drive Me Wild
Vanity 6 / Warner

…

13.
Vanity 6 / Nasty Girl
Vanity 6 / Warner

…

14.
Renata Zeiguer / Sunset Boulevard
Sunset Boulevard (Single) / Northern Spy

…

15.
Sababa 5 / Ya Hiah (feat. Shiran Tzfira)
Rali / Batov Records

…

16.
Missy Elliott / Work It
Under Construction / Elektra

…

17.
Uffie / Cool
Cool (Single) / Company Records

…

18.
Spacemoth / Round In Loops
No Past No Future / Wax Nine

…

19.
Santigold / Shake
Shake / Little Jerk Records

…

20.
Pip Blom / Keep It Together (Ludwig A.F. Under Pressure Mix)
Keep It Together Remixes / Heavenly Recordings

…

21.
Minimal Schlager / New Mirrors
New Mirrors (Single) / Duchess Box Records

…

22.
Culk / Jahre Später
Zerstreuen Über Euch / Siluh Records

…

23.
Chanel Loren / Playlist
Playlist (Single) / Chanel Loren / Sony

…

24.
Power Of Attorney / Changing Man
Changing Man (Single) / Brewerytown Records

…

25.
The Go-Go's / Vacation
Vacation / UMG

…

26.
U.S. Girls / So Typically Now
So Typically Now (Single) / 4AD

…

27.
Automatic / Venus Hour
Excess / Stones Throw

…

28.
No Age / Tripped Out Before Scott
Tripped Out Before Scott / Drag City

…

29.
Trio Ternura / A Gira
Trio Ternura / Universal

…

30.
Devo / Whip It
Oh No, It's Devo / Freedom of Choice / Virgin

…

31.
MGMT / Electric Feel
Oracular Spectacular / Columbia

…

32.
Khruangbin & Leon Bridges / B-Side
B-Side (Single) / Dead Oceans

…

33.
Stella / Charmed
Up And Away / Sub Pop

…

34.
Kokoroko / Home
Could We Be More / Brownswood Recordings

…

35.
Sheryl Crow / Strong Enough
Tuesday Night Music Club / UMG

…

36.
Ronke / TWIL (The Waterfall Is Love)
TWIL (The Waterfall Is Love (Single) / Ronke

…

37.
Billie Eilish / Copycat
Don't Smile At Me / Interscope

…

38.
Belle And Sebastian / The Boy With The Arab Strap
The Boy With The Arab Strap / Jeepster Recordings

…

39.
L'Impératrice / Voodoo
Tako Tsubo / Mikroqlima

…

40.
Mercury / Running Round
Running Round (Single) / Honeymoon

…

41.
Moby, Serpentwithfeet / On Air
On Air / Always Centered At Night

…

42.
Moonchild Sanelly & Sad Night Dynamite / Demon
Demon (Single) / WMG / Pias

…

43.
Queen Latifah / Ladies First (feat. Monie Love)
All Hail The Queen / Tommy Boy Music

…

44.
Arlo Parks / Softly
Softly (Single) / Transgressive Records

…

45.
Baths / Disorderly
Vans OTW Presents: What's Good LA? / Anticon

…

46.
Working Men's Club / Cut
Fear Fear / Heavenly Recordings

…