Duftorgel
Winner, Winner, Chicken Dinner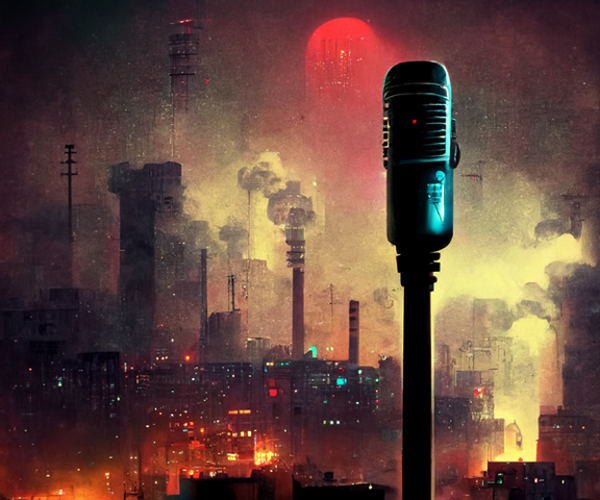 Winner, winner, chicken dinner, that's the phrase,
when you've won it all, it's time to raise,
a glass to the glory, to the victory,
you've shown the world, that you're no mystery.
You've beaten the odds, you've fought the fight,
you've won the game, with all your might,
you've outsmarted, outplayed, outdone them all,
you've emerged victorious, standing tall.
Die Gewinner eines antibiotikafreien Hähnchenabendessen sind in dieser Ausgabe diese 13 von 99 musikalischen Looter:
Sumgii, Eusebeia, Alice Longyu Gao, Denham Audio, Neromun, Nepumuk, Capo Lee & El Londo, Trippie Redd & Kodak Black, Mach-Hommy, Surprise Chef (Yikes!) und Alan Fitzpatrick.
Wohl bekomms.
Weitere Ausgaben von Duftorgel
Playlist
1.
Sumgii / Mountain High
Oh Fish / Pewpewbaumbaum

…

2.
Eusebeia / Signs And Signals
Omen / Eusebeia

…

3.
Alice Longyu Gao / Come 2 Brazil
Come 2 Brazil (Single) / Âlïçė The Lâbel

…

4
Denham Audio / How Could I
Diamond Life 13 (Single) / 2023

…

5
Neromun / Last Pick
Lightskinned Wesley Snipes (Single) / Lauter Lauter // Plus Ultra

…

6.
Neromun / Gigi Type
Gigi Type (Single) / Lauter Lauter

…

7.
Nepumuk / Kommentarspaltung
Wir Haben Kein Plan B Aber Ein Trauma / Sichtexot Records

…

8.
Nepumuk / Hotel Der Zukunft
Wir Haben Kein Plan B Aber Ein Trauma / Sichtexot Records

…

9.
Capo Lee & El Londo / Smoke & Mirrors (feat. Arz)
Cost Of Living / Capo Lee

…

10.
Trippie Redd & Kodak Black / Colors
Mansion Musik / 1400 Entertainment, Inc. / 10K Projects

…

11.
Mach-Hommy / TTFN (Lashes Of Fire)
Fete Des Morts AKA Dia De Los Muertos / Mach-Hommy, Inc.

…

12.
Surprise Chef / Goldie's Lullaby
Education & Recreation / Big Crown Records

…

13.
Surprise Chef / Pash Rash
Rosemary Hemphill (Single) / Big Crown Records

…

14.
Alan Fitzpatrick / Aura
Aura / Distance (Single) / We Are The Brave Records

…