Elevator Music Diggin' Deep In One's Own Crates

(17.02.2015)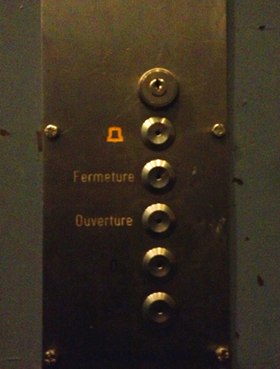 Ausgabe vom 17.02.2015: Diggin' Deep In One's Own Crates
Hören
Denn das ist es, was passiert. Auf einmal hat man eine Platte in der Hand, zum ersten Mal seit 35 jahren, und fragt sich, warum fand ich die eigentlich mal gut? Dachte ich hätte all den Müll verkauft... Anscheinend nicht. Irgendwann auf dem langen Weg hat die Erinnerung einen Streich gespielt. Oder jetzt.
Geschmäcklerisch führt Tan LeRacoon durch den Februar. Frontier Ruckus, die ewig übersehende Americana-Offenbarung. The Alarm, die hochglanz-Möchtegern-Clash. Chris Spedding ist ein ewiger Sidekick, und nebenbei einer der unterschätzesten Rock 'n' Roll Persönlichkeiten.
Robyn
Hitchcock kehrt zurück. Sogar live. Ian Hunter holte sich einst
The Clash
ins Studio, Mark Perry von Alternative TV warf eben jener Band schon 4 Jahre zuvor- also zur Veröffentlichung ihres 1.Albums- den Sell Out und Verrat vor.
All dies ist der Nährboden für Künstler wie Judy Nylon, General Danger (aka Steve Beresford & David Toop), Carambolage oder die neue Supergroup des Anti Folk, The Fox (aka The Burning Hell, Stanley Brinks/ André
Herman Dune
& Clemence Freschard). Ob es hierbei einen roten Faden gibt? Wenn wir das wüssten...
Weitere Ausgaben von Elevator Music
Playlist
1.
The Saints / All Times Through Paradise
Security 7" / Harvest
2.
The Little Roosters / That's How Strong My Love Is
That's How Strong My Love Is 7" / Ami
3.
The Disciples / Some Kind Of Sickness
Virgins Of Menace / Kastellamedia
4.
Robyn Hitchcock / The Man Who Invented Himself
Black Snake Diamond Röle / Armaf´geddon
5.
Robyn Hitchcock & The Venus 3 / N.Y. Doll
Olé! Tarantula / Proper
6.
Television Personalities / Posing At The Roundhouse
Where's Bill Grundy Now? E.P. / Kings Road Records
7.
The Burning Hell / Amateur Rappers
Professional Rappers 7" / Tick Tock
8.
The Burning Hell / Professional Rappers
Amateur Rappers 7" / Tick Tock
9.
The Fox / Hole In The Tree
The Fox / Radical Baboon
10.
The Alarm / Across The Border
The Stand E.P. / Illegal
11.
Ian Hunter / I Need Your Love
Short Back n Sides / Chrysalis
12.
Chris Spedding / Bedsit Girl
Chris Spedding / RAK
13.
Frontier Ruckus / One- Story- Carport-Houses
Way Upstate & The Crippled Summer / Quite Scientific
14.
Frontier Ruckus
The Orion Songbook / Quite Scientific
15.
Cub & Wolf / Clues
Cub & Wolf / Stargazer