Forward The Bass O.B.F., Alpha Steppa, Black Beanie Dub u. a.

(29.06.2020)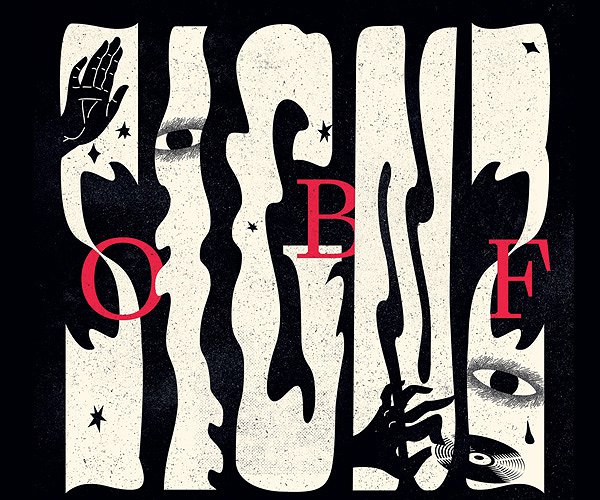 Ausgabe vom 29.06.2020: O.B.F., Alpha Steppa, Black Beanie Dub u. a.
Hören
Das französische O.B.F.-Soundsystem hat sich in der Vergangenheit schon mehrfach einen verdammt guten Namen gemacht. Etliche Hit-Tunes und schöne Alben gehen auf ihr Konto. Zusammen mit Charlie P (z. B. "Sixteen Tons Of Pressure"), Nazamba ("The Groove") und vielen anderen Artists wurden überraschende und zeitlose Hymnen in die Welt geschickt, die nachhaltig einschlugen. Ein Projekt, das sich sowohl der eigenen als auch der Reggae-Wurzeln im Generellen bewusst ist, und darüber hinaus immer wieder ganz eigene Akzente setzt. Mit dem neuen Album "Signz" setzten sie wieder markante Akzente.
Des Weiteren sind in der heutigen Sendung neue Tunes und Remixe von Solar Moon, The Architect, Paolo Baldini Dubfiles meets Dubblestandart,
The Hempolics
, Black Beanie Dub, Reggae Roast, Radikal Guru, Alpha Steppa, Vibronics und Parly B mit dabei.
Bild: Cover O.B.F. "Signz" (Dubquake Records)
Weitere Ausgaben von Forward The Bass
Playlist
1.
Solar Moon / Weather Balloon (Dubtropical Allstars Abduction)
Weather Balloon Dubs / MP Records
2.
The Architect / Reve
Une Plage Sur La Lune / X-Ray Productions
3.
Paolo Baldini Dubfiles / Dub Realistic
Meets Dubblestandart / Echo Beach
4.
O.B.F. / Bubble feat. Charlie P
Signz / Dubquake Records
5.
O.B.F. / Driva feat. Biga Ranx & Sr Wilson
Signz / Dubquake Records
6.
O.B.F. / Under Pressure feat. Biga Ranx
Signz / Dubquake Records
7.
Parly B / Heart Clean
Moonshine Recordings Meets Parly B Downtown / Moonshine Recordings
8.
Black Beanie Dub / Militant
RAW (A-Side) / ODG Productions
9.
Black Beanie Dub / Misinformation feat. Handyman
RAW (A-Side) / ODG Productions
10.
Capra & Louie Melody / Virus Attack (Vibronics Mix)
Virus Attack / Capra Records
11.
Radikal Guru / Radical Version
Radical / Moonshine Recordings
12.
Reggae Roast / The Music feat. Brother Culture
Turn Up The Heat / Trojan Reloaded
13.
Alpha Steppa & Pupajim / Dear Friend feat. King David Horns
Dear Friend / Steppas Records
14.
The Hempolics / The Enemy
Kiss, Cuddle & Torture Vol. 2 / Zee Zee Records