Forward The Bass Blundetto, Sumac Dub, Full Dub u. a.

(13.07.2020)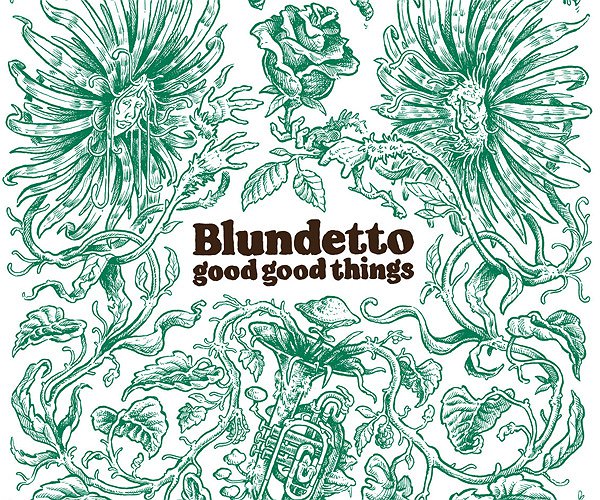 Ausgabe vom 13.07.2020: Blundetto, Sumac Dub, Full Dub u. a.
Hören
Zehn Jahre nach der Veröffentlichung seines ersten Albums "Bad Bad Things" bringt der französische Produzent Blundetto nun mit "Good Good Things" ein neues Album auf den Markt. Auf "Bad Bad Things" zeigte sich der Produzent und Künstler bereits sehr weltoffen und präsentierte eine entspannte Sammlung globaler Sounds. Und genau an diesen Weg knüpft er nun, ein Jahrzehnt später, wieder an. Reggae taucht insgesamt nur ganze zwei Male auf, bei "Feel The Cold" und "Fly High" (beide mit der zarten Stimme von Hindi Zahra veredelt). Hier werden Erinnerungen an "Slow Dance" wachgeküsst. Dazwischen werden musikalische Einflüsse aus aller Welt verarbeitet, die u. a. Folk,
HipHop
, Funk, lateinamerikanische Rhythmen und viele andere Elemente vereinen.
Ansonsten sind Tunes von Bob Marley & The Wailers, Buju Banton, Reggae Roast, Sumac Dub, Full Dub, dem Subatomic Sound System und den Hempolics mit an Bord.
Bild: Cover von Blundettos Album "Good Good Things" (Heavenly Sweetness)
Weitere Ausgaben von Forward The Bass
Playlist
1.
Bob Marley & The Wailers / Crazy Baldhead
Rastaman Vibration / Island Records
2.
Blundetto / Above The Water feat. Biga Ranx
World Of / Heavenly Sweetness
3.
Blundetto / Have A Little Faith feat. Ken Boothe
Slow Dance / Heavenly Sweetness
4.
Blundetto / Feel The Cold feat. Hindi Zahra
Good Good Things / Heavenly Sweetness
5.
Blundetto / Fly High feat. Hindi Zahra
Good Good Things / Heavenly Sweetness
6.
The Hempolics / Play On
Kiss, Cuddle & Torture Vol. 2 / Zee Zee Records
7.
The Dubvisionist / Dub Exercise
Exercise / Eleven Seven Records
8.
Alpha Steppa / My People feat. Block Mameli
Raise The Ark / Steppas Records
9.
Alpha Steppa / Dear Friend feat. Ras Divarius
Dear Friend / Steppas Records
10.
Full Dub / La Danse Des Parasites
Rewind / ODG Productions
11.
Sumac Dub / Operator feat. Biga Ranx
Norska / ODG Productions
12.
Sumac Dub / Keystone feat. The Maucals
Norska / ODG Productions
13.
Subatomic Soundsystem / Revolution 2 Freedom feat. Junior Dread
Revolution 2 Freedom / Subatomic Sound
14.
Buju Banton / Steppa
Upside Down / Gargamel Music
15.
Reggae Roast / More Fire feat. Jago & Demus J
Turn Up The Heat / Trojan Reloaded
16.
The Hempolics / Bongadashi
Kiss, Cuddle & Torture Vol. 2 / Zee Zee Records