Forward The Bass
Brain Damage meets Big Youth, Horace Andy u. a.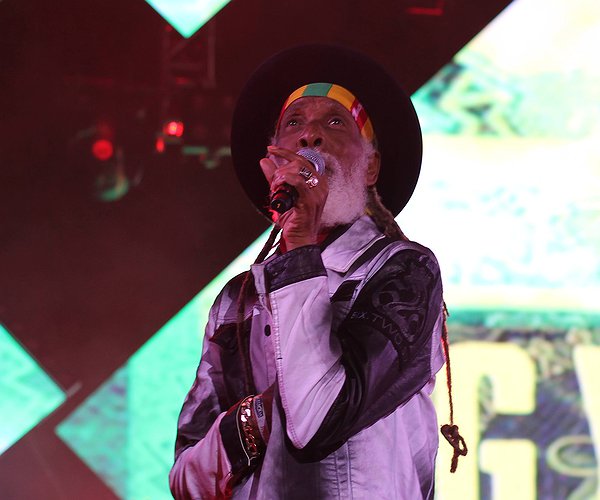 Der französische Produzent Brain Damage hat auf dem Album "Beyond The Blue" (Jarring Effects) mit der jamaikanischen Deejay-Legende Big Youth zusammen gearbeitet. Der 1949 in Kingston geborene Manley Augustus Buchanan, wie er mit bürgerlichem Namen heißt, gehört zu den Veteranen des Reggaes. Neben U-Roy zählte er zu den populärsten Deejays/Toastern der Szene. Bis heute ist er aktiv und hat seinen Flow auf jeden
Fall
nicht verloren. Das beweist er auf dem sehr schönen, neuen Album. Brain Damage hat ihm hierfür eine sehr passende Musik auf den Leib geschneidert.
Gerade erschien das Album "Broken Beats 2" bei Echo Beach. Diverse Produzenten haben sich Klassikern von
Horace Andy
angenommen und sie in neue, interessante Gewänder gesteckt. In der Sendung hört Ihr, welche Visionen Noiseshaper und Dreadzone hatten.
Zudem sind alte Big-Youth-Tracks, Headcornerstone, Zenzile & Irie Ites feat. Trinity und Meta & The Cornerstones mit an Bord.
Weitere Ausgaben von Forward The Bass
Playlist
1.
Big Youth / Chucky No Lucky
Natty Universal Dread 1973-1979 / Blood & Fire

…

2.
Big Youth / Waterhouse Rock
Natty Universal Dread 1973-1979 / Blood & Fire

…

3.
Brain Damage Meets Big Youth / 2020 I Pray Thee
Beyond The Blue / Jarring Effects

…

4.
Brain Damage Meets Big Youth / Educated Fools
Beyond The Blue / Jarring Effects

…

5.
Brain Damage Meets Big Youth / Tomorrow Is Another Day
Beyond The Blue / Jarring Effects

…

6.
Brain Damage Meets Big Youth / Beyond The Blue
Beyond The Blue / Jarring Effects

…

7.
Meta & The Cornerstones / Breeze
Dia / VAL Music/Baco Records

…

8.
Zenzile, Trinity & Irie Ites / Can't Blame The Youth (Discomix)
Can't Blame The Youth (Single) / Dub It Up Records

…

9.
Zenzile, Trinity & Irie Ites / I Don't Need Dope (Discomix)
I Don't Need Dope / Dub It Up Records

…

10.
Headcornerstone / Walk On
Walk On / Oneness Records

…

11.
Horace Andy / Skylarking (Noiseshaper Remix)
Broken Beats 2 / Echo Beach

…

12.
Horace Andy / Money Money (Dreadzone Remix)
Broken Beats 2 / Echo Beach

…