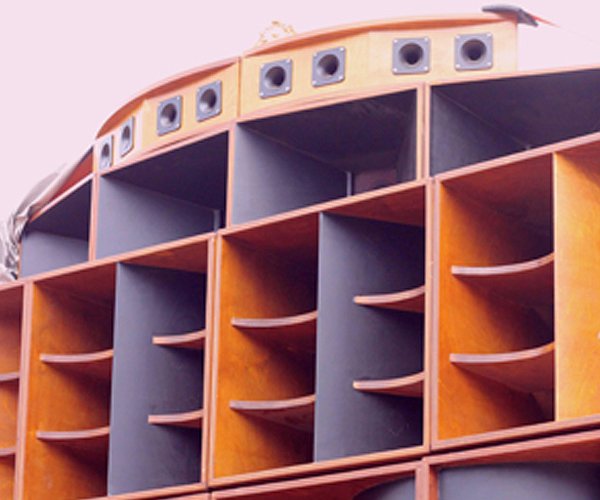 Nach vielen Perlen, die die versierten und treffsicheren Produzenten der Silly Walks Discotheque aus Hamburg in Sachen Reggae bereits in die Welt hinausgeschickt haben, wenden sie sich seit einigen Jahren immer wieder und mehr den Afrobeats zu. Und das mehr als überzeugend! Aktuell liegt ihr neues Album "Forward" vor, bei dem Afrobeats im Zentrum der Tunes stehen. Drei neue Tracks werden Euch in der Sendung vorgestellt.
Sharon Marley hat aktuell mit "Butterflies In The Sky" einen neuen Song am Start. Produziert wurde er von dem polnischen Produzenten K-Jah.
Zudem sind u. a. Titel von Tiwony, Tiken Jah Fakoly & Winston McAnuff, Arky Starch, Cheshire Cat,
The Hempolics
sowie Kabaka Pyramid & Damian "Jr. Gong" Marley mit dabei.
Weitere Ausgaben von Forward The Bass
Playlist
1.
Busy Signal & RC / Dreams Of Brighter Days
Smile Jamaica / Silly Walks Discotheque

…

2.
Demarco & Silly Walks / Drop It Low
Forward / Silly Walks Discotheque

…

3.
Jay Teazer, Konshens & Silly Walks / Energy
Forward / Silly Walks Discotheque

…

4.
Tomi Thomas & Silly Walks / Medicine
Forward / Silly Walks Discotheque

…

5.
Tiwony / A Wah Do Dem
A Wah Do Dem (Single) / 7 Seal Records

…

6.
The Hempolics / One Law Fi Dem (feat. Macka B)
One Law Fi Dem (Single) / Zee Zee Records

…

7.
Cheshire Cat / Crime & Violence (feat. Earl 16)
Rise Up / Kingston Express Records

…

8.
Cheshire Cat / Police Officer
Rise Up / Kingston Express Records

…

9.
Sharon Marley / Butterflies In The Sky
Butterflies In The Sky (Single) / K-Jah Sound

…

10.
Richie Phoe / Baby I Dub You So
Baby I Love You So (Single) / Balanced Records

…

11.
Arky Starch / Rub A Rub It
Bass It Up / Roar Like A Bass

…

12.
Arky Starch / Get Up And Rock
Bass It Up / Roar Like A Bass

…

13.
Kabaka Pyramid & Damian "Jr. Gong" Marley / Red, Gold & Green
Red, Gold & Green (Single) / Ghetto Youths International

…

14.
Tiken Jah Fakoly & Winston McAnuff / I Can Hear
Braquage De Pouvoir / Chapter Two

…

15.
Shaun Michael & Soultrain / Charge
Charge (Single) / King Toppa Music

…

16.
Fat Freddy's Drop / Ernie
Based On A True Story / The Drop

…