Hello Mellow Fellow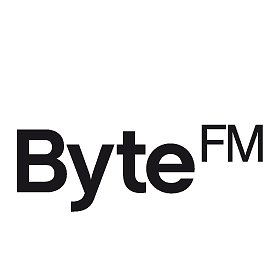 Ausgabe vom 02.01.2013:
Hören
Auf die Ohren …

Tata! Neues Jahr, neue Ohrwärmer! Denn jetzt heißt es: Keine kalten Öhrchen mehr im Bett – dank der neuen HELLO MELLOW FELLOW Ear Muffs™ – einfach aufziehen, zuhören und wohl fühlen – so leicht geht's!

Für zusätzliche Wärme sorgen Holly Cook, Tammy Wynette, Barbra Streisand und ein paar Männer – allen voran Detroit's Finest, Sixto Rodriguez and your host with the most, Matthias Westerweller.

Weitere Ausgaben von Hello Mellow Fellow
Playlist
1.
Graham Mushnik / The Cat – The Beast
A Distant Wildlife / Catapulte Records
2.
Prince Fatty & Holly Cook / And The Beat Goes On
7" / Mr. Bongo
3.
Menahan Street Band / Seven Is The Wind
The Crossing / Dunham Records
4.
Charles Bradley & The Menahan Street Band / I'll Slip Away
7" / Light In The Attic Records
5.
Rodriguez / Silver Words?
Coming From Reality / Light In The Attic Records
6.
Gary Sloan And Clone / Backporch Blues
Harmonitalk / Cache Cache / Finders Keepers Records
7.
Alexandre Desplat / The Heroic Weather-Conditions Of The Universe, Part 3: The Salt Air
OST – Moonrise Kingdom / ABKCO Records
8.
Niobe / Silicone Soul
Black Bird's Echo / Tomlab
9.
Poolside / Can't Get You Off My Mind
Pacific Standard Time / Day & Night Recordings
10.
Mokadi / Human Natures (Being Marc Frank Mix) with Dudley Perkins
Human Natures EP / Perfect. Toy Records
11.
Bergheim34 / Ding Dong (Farben Remix)
System / Klang Elektronik
12.
Gesellschaft Zur Emanzipation Des Samples / Moderne Musik 1965-1985
More Circulations / Faitiche
13.
Monika M. / Wheel Of Love / Neun Volt Records
14.
Barbra Streisand / I'll Be Home
Stoney End / Columbia Records
Stunde 2 :
1.
Harry Nilsson / I'll Be Home
Nilsson Sings Newman / RCA Records
2.
Randy Newman / Bet No One Ever Hurt This Bad
Randy Newman / Reprise Records
3.
Hank Wilson aka Leon Russell / I'm So Lonesome I Could Cry
Hank Wilson's Back Vol. 1 / Shelter Records
4.
Tammy Wynette / The Woman I Am
Woman To Woman / Epic Records
5.
Margie Joseph / I'm Only A Woman
Margie Joseph / Atlantic Records
6.
Gil De Ray / The Heart Is A Lonely Hunter
http://gilderay.bandcamp.com/track/the-heart-is-a-lonely-hunter / n/a
7.
Mo Kolours / Dredd Music
7"
8.
Stevo / Starry Eyes
Tommy Stewart's Disco Love Affair / Cultures Of Soul Records
9.
Major Harris / Love Won't Let Me Wait
My Way / Atlantic Records
10.
Young Holt Unlimited / Oh Girl
7" / Cotillion Records
11.
Sweet Tea / After Laughter (Comes Tears)
7" / Light In The Attic Records
12.
Nick Nicely / Beverly
Elegant Daze: 1979-1986 / Captured Tracks Records
13.
Chad Valley / Evening Surrender feat. El Perro Del Mar
Young Hunger / Loose Lips / Cooperative Music
14.
Nick Nicely / 6B Obergine
Elegant Daze: 1979-1986 / Captured Tracks Records
15.
Playa / Don't Stop The Music
12" / Def Soul / Def Jam Recordings