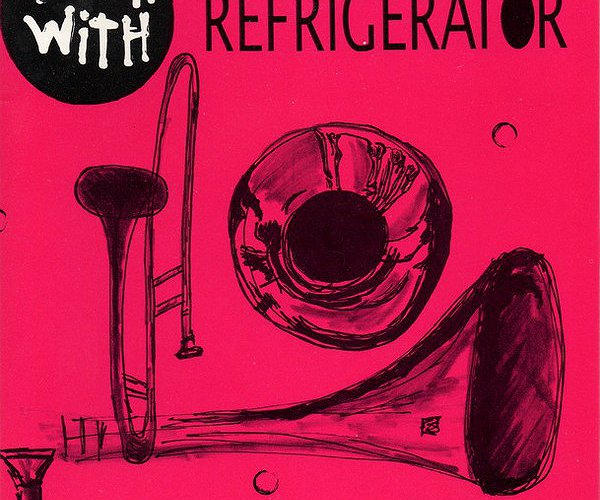 Ausgabe vom 02.11.2016: Shrimper Records
Hören
Im Jahr 1990 versuchte Dennis Callaci gar nicht erst, seine Band "Refrigerator"
einem Label vorzuschlagen, sondern gründete gleich selbst ein Label.
Er nannte es "Krabbensammler". Auf Englisch: Shrimper!
Seitdem prägte dieses Label die Lo-Fi- und Homerecording-Szene.
Erst kürzlich beim Cassette Store Day veröffentlichte Shrimper Kassetten von Dump (James McNew/
Yo La Tengo
) und Whitman.
Weitere Namen im Shrimperkatalog sind Lou Barlows Sentridoh,
The Mountain Goats
, Herman Düne, John Davis oder Goeff Farinas The Secret Stars.
Weitere Ausgaben von Hidden Tracks
Playlist
1.
Herman Düne / Not That Big A Story
Mash Concrete Metal Mushroom / Shrimper

…

2.
Refrigerator / Ceiling
Down With..EP / Shrimper

…

3.
Franklin Bruno / Clean Needle
Winky Dog-A Shrimper Label Compilation/V.A. / Shrimper

…

4.
WCKR SPGT / Fluffy Cat
Ghost Of A Rollercoaster/V.A. / Shrimper

…

5.
Guffey / Creepy
Ghost Of A Rollercoaster/V.A. / Shrimper

…

6.
Sentridoh / Me And My Arrow
Ghost Of A Rollercoaster/V.A. / Shrimper

…

7.
Jim Bishop / 0-5
Ghost Of A Rollercoaster/V.A. / Shrimper

…

8.
Sentridoh / I Feel Good Inside About Me
The Original Losing Losers / Shrimper

…

9.
John Davis / Always All Time Disco
Leave Home / Communion

…

10.
John Davis & Dennis Callaci / Room For Space
Room For Space EP / Shrimper

…

11.
Refrigerator / Bicycle
How You Continue Dreaming? / Shrimper

…

12.
The Mountain Goats / I Wonder Where Our Love Has Gone
Sweden / Shrimper

…

13.
The Mountain Goats / Going To Bolivia
Sweden / Shrimper

…

14.
The Secret Stars / Eyelashes
TSS / Shrimper

…

15.
The Secret Stars / Andy And Girls
TSS / Shrimper

…

16.
The Secret Stars / Alienation #3
TSS / Shrimper

…

17.
Diskothi-Q / Massapoag
Massapoag EP / Shrimper

…

18.
Whitman / Teeth In
Forgettings EP / Shrimper

…

19.
Dump / First Birthday
Dennis Picks Vol.1 / Shrimper

…