Hidden Tracks
The Raw & Primitive Sound Of ...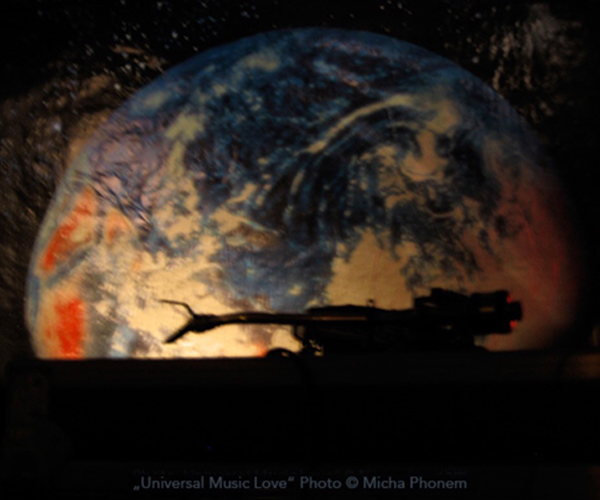 Voodoo Rhythm Records (Bern)!
Dort kommt gerade das erste Album von The Christian Family heraus. Auch King Khan hat dort schon Platten veröffentlicht. Kommt bald aber mit einem neuen fünften Album auf In The Red Records heraus.
Wir hören außerdem in neue Musik von Simon Joyner, Caroline No sowie Weird Nightmare. Zum Schluss wird die Behauptung aufgestellt: "
Fleetwood Mac
are shite."
Oh?!
Weitere Ausgaben von Hidden Tracks
Playlist
1.
Weird Nightmare / Lusitania
Weird Nightmare / Sub Pop

…

2.
The Thermals / How We Know
Fuckin' A / Sub Pop

…

3.
The Christian Family / He's Comin' Down
The Raw And Primitive Sound Of / Voodoo Rhythm

…

4.
The Christian Family / Who's Gonna Catch Me
The Raw And Primitive Sound Of / Voodoo Rhythm

…

5.
The Believers / Einst War Die Welt
Dusty Record Cabinett 2 / Moi J`Connais Records

…

6.
King Khan & The BBQ Show / Going Down
Going Down EP / In The Red

…

7.
The Trashmen / Surfin' Bird
Surfin' Bird EP / Garrett

…

8
The Four Freshmen / When The Feeling Hits You
Got That Feelin' / Capitol

…

9.
King Khan & His Shrines / Tell Me
Three Hairs And You're Mine / Voodoo Rhythm

…

10.
The GDH Smoke Machine / The Farmer's Curst Wife
Booklovers / Thokei Tapes

…

11.
The GDH Smoke Machine / I Don't Need The Light
Booklovers / Thokei Tapes

…

12.
Simon Joyner / Caroline's Got A Secret
Songs From A Stolen Guitar / BB Island

…

13.
Caroline No / 2023
Caroline No / Grapefruit

…

14.
Boyracer / Fleetwood Mac Are Shite
Fleetwood Mac Are Shite EP / Emotional Response

…

15.
Boyracer / Superhip
We Are Made Of The Same Wood EP / A Turntable Friend/Slumberland

…

16.
Fleetwood Mac / Over & Over
Tusk / Warner Bros.

…

17.
Fleetwood Mac / That's Enough Of Me
Tusk / Warner Bros.

…