---
Alle vier Wochen | Mittwoch 13 - 14 Uhr
---
Alle vier Wochen veranstaltet In Through The Out Door eine einstündige Zeitreise in die Musik der sechziger und siebziger Jahre des vergangenen Jahrhunderts. Ob gitarrenlastig oder analogsynthetisch, frühmetallisch oder funky, Blues oder Soul, Rock oder Roll ist dabei egal - dafür war vor 40 und 50 Jahren musikalisch viel zuviel los.

Dabei beschränkt sich die Sendung allerdings nicht auf Songs, die zwischen 1960 und 1979 erschienen sind. Auch den bis heute andauernde Einfluss der genannten Jahrzehnte nimmt Julian Bohne in In Through The Out Door gründlich unter die Lupe.

---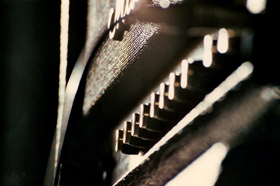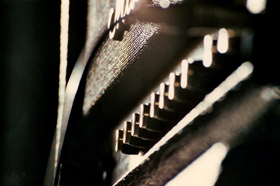 ---
---
Es ist keine Beschreibung vorhanden.


1.
Phish / Stealing Time From The Faulty Plan
Joy / JEMP Records
2.
Phish / You Enjoy Myself
Junta / Elektra Records
3.
The Jimi Hendrix Experience / House Burning Down
Electric Ladyland / Polydor
4.
Jimi Hendrix / Power Of Soul
Band Of Gypsys / Polydor
5.
Joe Cocker / She Came In Through The Bathroom Window
Mad Dogs And Englishmen / A&M
6.
Jose Ferreira / She's A Woman
Rain/She's A Woman 7" / RCA Victor
7.
The Beatles / Don't Let Me Down
Let It Be Naked / Apple
8.
The Rolling Stones / Torn And Frayed
Exile On Main St. / Rolling Stones
9.
Pink Floyd / Time
The Dark Side Of The Moon / Capitol
10.
Jefferson Airplane / White Rabbit
Surrealistic Pillow / RCA Victor
11.
Frank Zappa And The Mothers Of Invention / I'm The Slime
Over-Nite Sensation / DiscReet
12.
Bob Dylan / Bob Dylan's 115th Dream
Bringing It All Back Home / Columbia


Eingeloggte Mitglieder im Verein "Freunde von ByteFM" können Kommentare hinterlassen.