Kaleidoskop Past, Present and Future

(23.07.2018)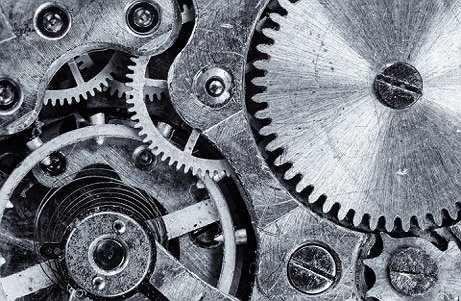 Ausgabe vom 23.07.2018: Past, Present and Future
Hören
Ein Rückblick auf nicht nur politische Stellungnahmen zu Trumps ersten hundert Amtstagen, sondern auch eine wundervolle Sammlung zeitgenössischer, hauptsächlich US-amerikanischer Musik fernab der Charts: "Our First 100 Days", ein empfehlenswerter Sampler, erhältlich auf Bandcamp. Auch andere Künstler haben etwas über einhundert Tage zu sagen.

Außerdem gibt es heute im Kaleidoskop Neuerscheinungen von The Chills, Luluc und The Innocence Mission zu feiern.

Ein Blick in die sehr nahe Zukunft mit Hoffnung auf weitere angenehm trockene und windige Sommertage rundet die Sendung mit passenden Songs ab .
Weitere Ausgaben von Kaleidoskop
Playlist
1.
The Chills / Lord Of All I Survey
7" / Fire Records
2.
Modern Studies / Fast As Flows
Welcome Strangers / Fire Records
3.
Mary Lattimore / Their Faces Streaked With Light And Filled With Pity
Hundreds Of Days / Ghostly International
4.
Aoife O'Donovan / The King Of All Birds (Acoustic)
Our First 100 Days / ourfirst100days.bandcamp.com
5.
William Carlos Whitten / 100 Days
Burn My Letters / iheartnoise.bandcamp.com
6.
Marissa Nadler / Rosemary
Our First 100 Days / ourfirst100days.bandcamp.com
7.
Luluc / Genius
Sculptor / Sub Pop
8.
Julie Byrne / Holiday
Orindal Records MMXVII Sampler / Orindal
9.
The Magnetic Fields / '08: Surfin'
50 Song Memoir / Warner
10.
Field Division / Big Sur, Golden Hour
Dark Matter Dreams / Bella Union
11.
Rayland Baxter / Sandra Monica
Wide Awake / ATO
12.
Gaika / Immigrant Sons
Basic Volume / Warp Records
13.
The Innocence Mission / Green Bus
Sun On The Square / Bella Union
14.
Hannah Peel / Tenderly
Awake But Always Dreaming / My Own Pleasure
15.
Horse Thief / Falling For You
Trials & Truth / Bella Union