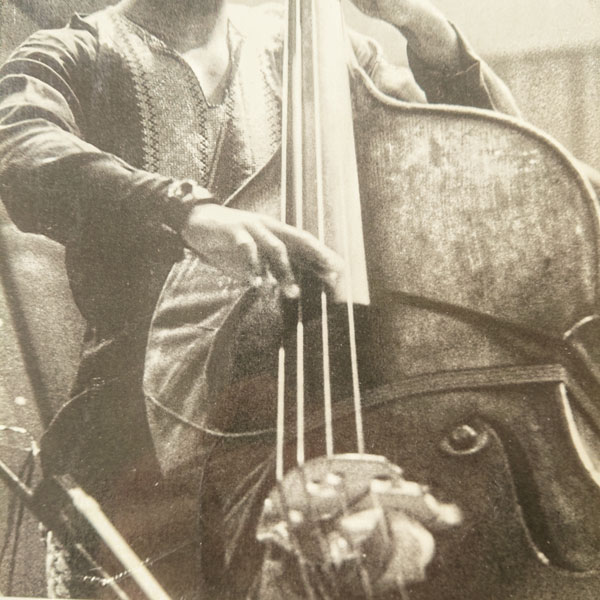 ---
---
Fleeting Moments
Heute gibt's im Kontrabass einen DJ-Mix zu hören - von 1987 bis 2019, mit ein bisschen Disco, einer Prise Cowbells, einem Schlag Proto House, alten Recken und neuen Helden, garniert mit einer Lage Funk und cheesy Topping.

Mit dabei sind unter anderem: DJ Ciderman, Sound Stream, Liz Torres, Gerd Janson & Shan, Jayda G., Paxton Fettel, Flamingo Pier, Syncbeat und Metro Area.


1.
Kahuun / Batteri
Batteri EP / Sex Tags UFO
2.
DJ Ciderman / You're Losing Me
Disco For Lonely Heart EP / This Is Our Time
3.
XXXY / A Fleeting Moment
A Fleeting Moment EP / Not On Label / Cedric2
4.
20 Below / Jus' Nite Groovin'
It'S All In The Groove / A Lil Tribute To The Black Keys / Jus Nite Groovin / MCDE / Rainy City Music
5.
Sound Stream / Flash Back
Love Remedy / Sound Stream
6.
Flamingo Pier / Tell Me How
Flamingo Pier EP / Soundway
7.
Liz Torres / Can'T Get Enough (Dub)
Can'T Get Enough / State Street Records
8.
Gerd Janson & Shan / Gentle Place
Surrender / Regraded
9.
Freestyle Man / Take It
Untitled / Puu
10.
Syncbeat / Music (Boris Dlugosch Re-Mix)
Music / Running Back
11.
Duane & Co. / Hard Core (On The One) Lowdown 'N Funky)
Hard Core (On The One) / Dance Mania
12.
Metro Area / Honey Circuit
Metro Area 6 / Environ
13.
Capofortuna / Working For Who
Crush On You / Slow Motion Records
14.
Flamingo Pier / Hold It
Flamingo Pier EP / Soundway
15.
Jayda G. / Leave Roome To Breathe (Instrumental)
Leave Room To Breathe / Ninja Tune
16.
Paxton Fettel / This Love (Get Over It)
Better Days EP / Greta Cottage Workshop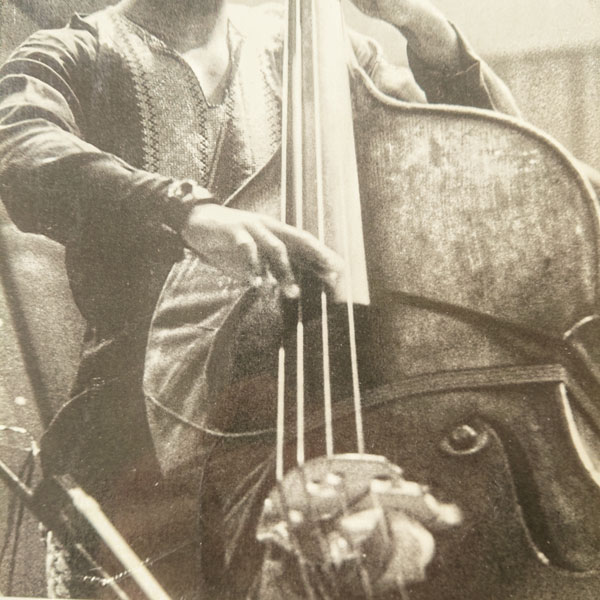 ---
Alle zwei Wochen | Sonntag 14 - 15 Uhr
Wdh: Alle zwei Wochen | Donnerstag 08 - 09 Uhr
---
Kontrabass – das ist HipHop, House und Artverwandtes. Die Sendung bewegt sich an der Schnittstelle zwischen den Genres, stellt beizeiten Parallelen her, zeigt Überschneidungen und Berührungspunkte. Die Kontrabass-Musik ist hochgradig subjektiv zusammengestellt und folgt den Assoziationslinien des Moderators. Neuveröffentlichungen haben ebenso einen Platz wie unbekannte Perlen, Alltime-Classics und Neuentdeckungen. Und die Wand ist in alle Richtungen durchlässig: Jazz, Soul, Funk, Techno, Electronica – an der richtigen Stelle bekommt alles seinen Platz. Lose zusammengestellt oder tight gemixt, alles geht. Wie hieß es so schön bei Fischmob: "Alles wird gut. Denn die Mutter von alledem ist Musik. Und Mutter hat immer recht."
Kontakt: kontrabass@byte.fm
---
Genres:
Deep House , Elektronika , Grime , HipHop , House , Neo-Soul , Techno
---
---


Eingeloggte Mitglieder im Verein "Freunde von ByteFM" können Kommentare hinterlassen.