MFOC
Dance in the key of...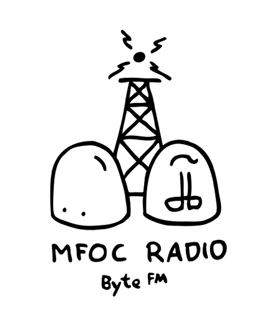 Ausgabe vom 18.04.2014: Dance in the key of...
Hören
Deep, perkussiv und mit ordentlich Acid-Tweak beginnt die Nacht. "Here's Your Dance Now Trance!"

Im zweiten Teil der heutigen Show begibt sich Superdefekt auf völlig andere Pfade. Wave, Pop, Chanson und Alternative im Zeichen von Love Songs. "Songs In The Key Of S"

Starring: Kassem Mosse, Ricardo Villalobos, Grauzone, Francoise Hardy uvm.
Weitere Ausgaben von MFOC
Playlist
| | |
| --- | --- |
| 1. | Psychick Warriors Ov Gaia / Kraak (Coil Remix) |
| 2. | Kassem Mosse / Workshop 19 B1 |
| 3. | Psychick Warriors Ov Gaia / Exit 23 (The Drum Club Remix) |
| 4. | Iueke / Tape 4.2 |
| 5. | Random XS / Give Your Body |
| 6. | Ricardo Villalobos / 808 The Bass Queen (Queen Of Bass Mix) |
| 7. | Bob Holroyd / African Drug (T.Williams Remix) |
| 8. | Alex Smoke / Lsd |
| 9. | Ongaku / Mihon |
| 10. | Lakker / K'antu |
| 11. | Dance 2 Trance / We Came In Peace |
| 12. | Kassem Mosse / Workshop 19 D1 |
| | |
| | |
| | Stunde 2: |
| 1. | 13th Floor Elevators / Splash1 |
| 2. | Spritualized / Always Forgetting With You |
| 3. | Lolitas / Touche Moi |
| 4. | The Cleaners From Venus / Lukewarm Love Song |
| 5. | Shuggie Otis / Strawberry Letter 23 |
| 6. | Giddle Patridge & Boyd Rice / Bonnie And Clyde |
| 7. | Psychic TV / We Kiss |
| 8. | The Weavers / Kisses Sweeter Than Wine |
| 9. | Grauzone / Der Weg Zu Zweit |
| 10. | Neonbabies / Carosello |
| 11. | Grauzone / Träume Mit Mir |
| 12. | Love / Maybe The People Would Be The Times |
| 13. | Francoise Hardy / Le Temps De L'amour |
| 14. | Gal Costa E Caetano Veloso / Baby |
| 15. | Gareth Williams & Marie Currie / Breast Stroke |
| 16. | Anthony Phillips / Collections |
| 17. | Soft Machine / A Certain Kind |
| 18. | Vincent Gallo, Pj Harvey, John Fruiscante & Steve Shelley / Moon River |
| 19. | Daktari Lorenz / Jeder Weg Hat Ein Ende (Live 1985) |
| 20. | Robert Wyatt / Sea Song |