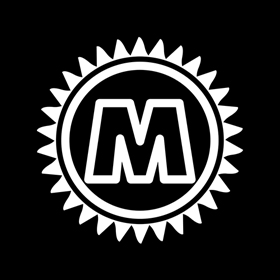 Ausgabe vom 25.05.2017: Philla Loup: Fourcast to Detroit Swindle
Die gemeinsame Liebe für Motown Soul, Hip-Hop und Oldschool House und ein ausgesprochenes Gespür für Groove sind die Grundbausteine für das Phänomen Detroit Swindle. Seit mehr als 6 Jahren definieren die beiden holländischen Produzenten House-Musik neu, bleiben dabei den Ursprüngen des Genres jedoch steht's treu.

Für ihre Live-Shows hat das Duo nun keinen Geringeren als den deutschen Keyboard- & Talkbox Virtuosen Lorenz Rhode(Rundfunk-Tanzorchester Ehrenfeld / NeoMagazine Royale) rekruitiert. Am 02. Juni spielen Detroit Swindle zusammen mit Frits Wentink im Rahmen des Elbjazz Festival Live im Mojo Club. Wie immer gibt es vorab den Four To The Floor Warm-Up-Mix zum Einstimmen!
Weitere Ausgaben von Mojo Club - Uncompromising Turntables
Playlist
| | | |
| --- | --- | --- |
| 1. | Georgi Barrel / Late Nite Foray (Frits Wentink Remix) / Sinnmusik | … |
| 2. | Mayer Hawthorne / The Stars Are Ours (Detroit Swindle's Big Dipper Mix) | … |
| 3. | Seven Davis Jr. / Friends (Detroit Swindle Friends On Acid Remix) | … |
| 4. | Brame & Hamo / Parish Rumors | … |
| 5. | Detroit Swindle / In Reverse | … |
| 6. | Detroit Swindle / Ballin' | … |
| 7. | Lorenz Rhode & Purple Disco Machine / Birds | … |
| 8. | Fouk / Kill Frenzy | … |
| 9. | Detroit Swindle Ft. Mayer Hawthorne / 64 Ways (Kerri Kaoz Chandler Vocal Remix) | … |
| 10. | Frits Wentink / Child Of The Universe | … |
| 11. | Detroit Swindle / Figure Of Speech | … |
| 12. | Detroit Swindle / Future Imperfect (Frits Wentink Remix) | … |
| 13. | Frits Wentink Ft. Loes Jongerling / Blaise Montoya | … |
| 14. | Detroit Swindle / The Break Up | … |
| 15. | Detroit Swindle / Tori Karaage | … |
| 16. | Nebraska / Done My Best | … |
| 17. | Detroit Swindle / You.Me.Here.Now | … |