Neuland
Indie-Pop, Synthesizer und ein Dancemusik-Filter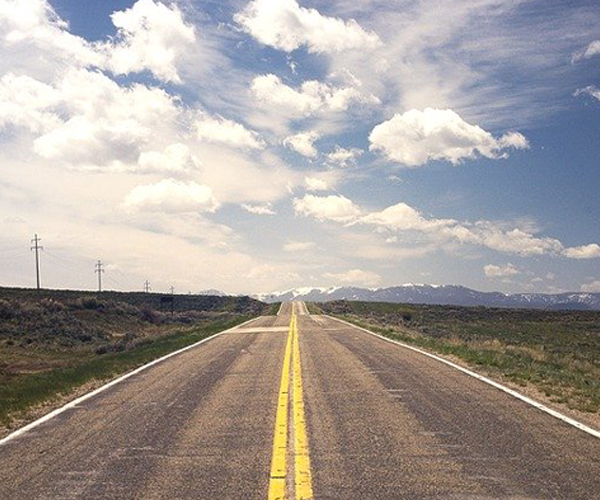 The Shins, die Band um den sehr sympathischen Songschreiber James Mercer, feiern das 20-jährige Jubiläum ihres Debütalbums "Oh, Inverted World". Darauf gibt es reinste Perlen des Indie-Pop zu hören.
Julie Campbell nennt sich als Künstlerin LoneLady. Auf "Former Things" hat sie ihre Gitarren gegen einen ganzen Haufen Synthesizer eingetauscht. Das klingt extrem groovig, tanzbar und ein Hang zu
New Order
lässt sich auch nicht verbergen.
Matthew Dear ist bisher eher für seine knackigen Elektrotracks bekannt. Auf "Preacher's Sigh & Potion" hat er Country, Folk und Blues für sich entdeckt. Alles natürlich gefiltert durch seinen eigenen Dancemusik-Background.
Neuer Stoff kommt außerdem von William Fitzsimmons,
Dean Blunt
,
Blood Red Shoes
, Hiss Golden Messenger,
The Mountain Goats
und Lucy Dacus. Eine ausführliche Vorstellung gibt es natürlich von unserem Album der Woche, "Broken Hearts & Beauty Sleep" von
Mykki Blanco
.
Weitere Ausgaben von Neuland
Playlist
1.
Lucy Gooch / Chained To A Woman
Rain's Break / Fire

…

2.
Saint Sister / Dynamite
Where I Should End / Ie Too

…

3.
Derya Yildirim & Grup Şimşek / The Trip
Dost 1 / Bongo Joe

…

4.
Lightman Jarvis Ecstatic Band / Elastic Band
Banned / Anti

…

5.
The Shins / Caring Is Creepy
Oh, Inverted World / Sub Pop

…

6.
The Shins / Girl Inform Me
Oh, Inverted World / Sub Pop

…

7.
William Fitzsimmons / Daedalus, My Father
Ready The Astronaut / Grönland

…

8.
Cedric Burnside / Love Is The Key
I Be Trying / Single Lock Records

…

9.
Matthew Dear / Muscle Beach
Preacher's Sigh & Potion / Ghostly Int.

…

10.
John Carroll Kirby / P64 By My Side
Septet / Stones Throw

…

11.
Dean Blunt / Dash Snow
Black Metal 2 / Rough Trade

…

12.
Lonelady / The Catcher
Former Things / Warp

…

13.
The Lounge Society / Burn The Heather
Silk For The Starving / Speedy Wunderground

…

14.
Birds Of Maya / High Fly
Valdez / Drag City

…

Stunde 2:
1.
This Is The Kit / Bad Feeling
Off Off Oddities / Rough Trade

…

2.
Blood Red Shoes / Misery Loves Company
Ø / Jazz Life

…

3.
Pom Pom Squad / Head Cheerleader
Death Of A Cheerleader / City Slang

…

4.
The Murlocs / Dangerous Nature
Bittersweet Demons / ATO

…

5.
Mykki Blanco / Free Ride
Broken Hearts & Beauty Sleep / Transgressive

…

6.
Mykki Blanco / Summer Fling (Feat. Kari Faux)
Broken Hearts & Beauty Sleep / Transgressive

…

7.
Mykki Blanco / Its Not My Choice (Feat. Blood Orange)
Broken Hearts & Beauty Sleep / Transgressive

…

8.
Hiss Golden Messenger / Hardlytown
Quietly Blowing It / Merge

…

9.
The Mountain Goats / The Destruction Of The Superdeep Kola Borehole Tower
Dark In Here / Merge

…

10.
Faye Webster / Better Distractions
I Know I'm Funny Haha / Secretly Canadian

…

11.
Lucy Dacus / VBS
Home Video / Matador

…

12.
Squirrel Flower / Deluge In The South
Planet (I) / Full Time Hobby

…

13.
Mabe Fratti / Nadie Sabe
Será Que Ahora Podremos Entendernos / Unheard Of Hope

…

14.
Fehler Kuti / The Price Of Teilhabe
Professional People / Alien Transistor

…

15.
Fritzi Ernst / Trauerkloß
Keine Termine / Buback

…