Neuland
Wall of Sound und wilde Kindsköpfe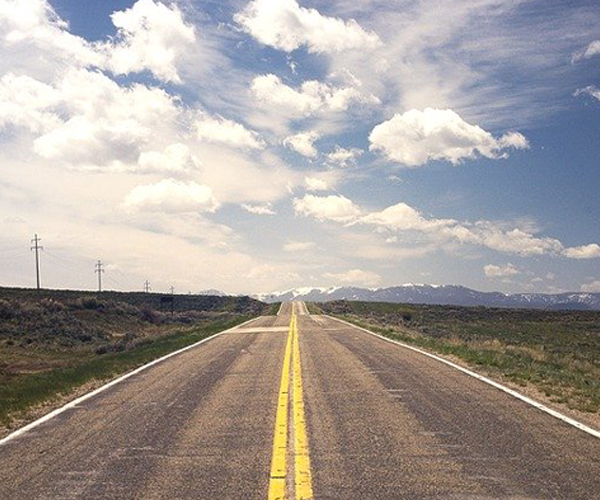 Zwischen Wall of Sound und 60er-Garage-Pop bewegt sich das dänische Duo The Courettes. Ihr drittes Album "Back In Mono" klingt wie eine wilde Achterbahnfahrt zwischen den
Ramones
-Punk und Phil-Spector-Pop. Noch rauher klingt
Billy Childish
, der den Rock 'n' Roll ja quasi im Blut hat. "Where The Wild Purple Iris Grows" heißt das neue Album von Wild Billy Childish & CTMF. Ordentlich retro klingt auch "In The Blossom Of Their Shade" von Pokey LaFarge, der wie gewohnt im Fahrwasser von Blues und Americana schwimmt.
Für Live-Atmosphäre sorgt
Johnny Cash
, dessen Konzert "At The Carousel Ballroom" 1968 aufgenommen wurde. Etwas aktueller hingegen die Aufnahmen auf "The Daptone Super Soul Revue Live At The Apollo". Mit dabei das Who is Who der Daptone-Familie: Menahan Street Band, Charles Bradley, The Budos Band und die unvergessene
Sharon Jones
und ihre Dap-Kings.
Für frische Gitarrensounds sorgen The Parrots, Ashley Shadow und Lily Konigsberg. Elektronisches wird von
Nightmares On Wax
,
Khruangbin
und Maya Jane Coles geboten und unser Album der Woche, "Sympathy For Life" von
Parquet Courts
wird wie immer ausführlich vorgestellt.
Weitere Ausgaben von Neuland
Playlist
1.
Nick Cave & The Bad Seeds / Free To Walk (with Debbie Harry)
B-Sides & Rarities Part II / BMG

…

2.
Come / German Song
Don't Ask Don't Tell (Expanded Edition) / Fire

…

3.
Marissa Nadler / Bessie Did You Make It
The Path Of The Clouds / Bella Union

…

4.
Mary Lattimore / Pine Trees (Home Recording)
Collected Pieces II / Ghostly Intl

…

5.
The Courettes / Trash Can Honey
Back In Mono / Damaged Goods

…

6.
The Courettes / Won't Let You Go
Back In Mono / Damaged Goods

…

7.
Wild Billy Childish & CTMF / Ballad Of Hollis Brown
Where The Wild Purple Iris Grows / Damaged Goods

…

8.
Pokey LaFarge / Get It 'Fore It's Gone
In The Blossom Of Their Shade / New West

…

9.
Johnny Cash / Ring of Fire
At The Carousel Ballroom / BMG

…

10.
Sharon Jones & The Dap-Kings / Making Up and Breaking Up (and Making Up and Breaking Up Over Again)
The Daptone Super Soul Revue Live at the Apollo / Daptone

…

11.
Nightmares on Wax / Wikid Satellites
Shout Out! To Freedom... / Warp

…

12.
Maya Jane Coles / True Love To The Grave ft. Claudia Kane
Night Creature / I/AM/ME

…

13.
Khruangbin / Connaissais de Face (Tiger?) - Ginger Roots Remix
Mordechai Remixes / Dead Oceans

…

14.
The Pop Group / She Is Beyond Good And Evil (Dennis Bovell Dub Version)
Y in Dub / Mute

…

15.
16.
17.
18.
19.
Stunde 2:
1.
Geese / Rain Dance
Projector / Partisan

…

2.
Stranded Horse / Rumba Du Trépas
Grand Rodeo / Ici d'ailleurs

…

3.
Hayden Thorpe / Material World
Moondust For My Diamond / Domino

…

4.
Billy Bragg / Mid-Century Modern
The Million Things That Never Happened / Cooking Vinyl

…

5.
Parquet Courts / Walking At A Downtown Pace
Sympathy For Life / Rough Trade

…

6.
Parquet Courts / Homosapien
Sympathy For Life / Rough Trade

…

7.
Parquet Courts / Zoom Out
Sympathy For Life / Rough Trade

…

8.
The Parrots / Maldito ft. C. Tangana
Dos / Heavenly

…

9.
The Parrots / Fuego
Dos / Heavenly

…

10.
Ashley Shadow / Nothing
Only The End / Felte

…

11.
Lily Konigsberg / That's the Way I Like It
Lily We Need To Talk Now / Wharf Cat

…

12.
Lily Konigsberg / True
Lily We Need To Talk Now / Wharf Cat

…

13.
Lunar Vacation / Peddler
Inside Every Fig is a Dead Wasp / Keeled Scales

…

14.
Light Conductor / Splitting Light
Sequence Two / Constellation

…