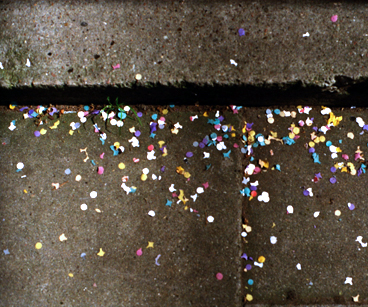 Ausgabe vom 13.03.2009:
Mehr als 1000 Songs schrieb Neil Sedaka angeblich im Laufe seiner Karriere, die 1958 mit der Hitkomposition "Stupid Cupid" - für Connie Francis ein Hit - begann. Am 13.3. feiert er sein 70sten Geburtstag.
60sten Geburtstag haben Dave Lambert und Bill Payne. Ebenfalls 60 wäre jetzt Mike Gibbins geworden.
Die Musik dazu kommt von:
The Monkees
, The Cyrkle, Fifth Dimension, The Iveys, Fire, The Strawbs, Little Feat,
Creedence Clearwater Revival
u.a.
Weitere Ausgaben von Rock-Ola
Playlist
1.
Connie Francis / Stupid Cupid
V.A.: Rockfile 7 / Line

…

2.
Neil Sedaka / Breakin' Up Is Hard To Do
V.A.: Rockfile 7 / Line

…

3.
The Monkees / When Love Comes Knockin' At Your Door
Music Box / Rhino

…

4.
The Cyrkle / We Had A Good Thing Goin'
Red Rubber Ball - A Collection / Megaphon Import

…

5.
The 5th Dimension / Workin' On A Groovy Thing
The Very Best Of The Fifth Dimension / Camden

…

6.
The 5th Dimension / Puppet Man
The Very Best Of The Fifth Dimension / Camden

…

7.
Neil Sedaka / Standing On The Inside
Legends In Concert / Megabop

…

8.
The Fire / Father's Name Was Dad
V.A.: The Freakbeat Scene / Decca

…

9.
The Strawbs / Lemon Pie
Ghost / A&M

…

10.
The Iveys / Maybe Tomorrow
V.A.: 94 Baker Street: The Pop Psych Sounds Of The Apple Era 1967-1969 / Rpm

…

11.
Badfinger / Baby Blue
Straight Up / Apple

…

12.
Little Feat / Feel The Groove
Down On The Farm / Wb

…

13.
The Kinks / Big Black Smoke
The Kinks Are Well Respected Men / Pye

…

14.
The Kinks / Dead End Street
The Kinks Are Well Respected Men / Pye

…

15.
Creedence Clearwater Revival / Bootleg
Bayou Country / Fantasy

…

16.
Creedence Clearwater Revival / Born On The Bayou
Bayou Country / Fantasy

…