Rock-Ola
32 minutes and 17 seconds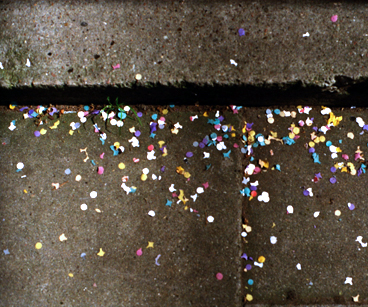 Nein, Rock-Ola ist wieder 60 Minuten lang aber die Rock-Ola LP der Woche dauerte genau 32 minutes and 17 seconds und das war auch ihr Titel. Sie ist von Cliff Richard, The Shadows und dem Norrie Paramor Orchestra.
Singles aus 1962: B. B. King, Charlie Gracie, The Coasters und The Fentones.
Neu in 2022: The Moon Is No Door, Die Hankes und Hong Faux.
Weitere Ausgaben von Rock-Ola
Playlist
1.
Cliff Richard & The Shadows / It'll Be Me
32 Minutes And 17 Seconds With Cliff Richard / Emi

…

2.
Cliff Richard & The Shadows / Turn Around
32 Minutes And 17 Seconds With Cliff Richard / Emi

…

3.
Cliff Richard & The Shadows / Spanish Harlem
32 Minutes And 17 Seconds With Cliff Richard / Emi

…

4.
Cliff Richard & The Shadows / So I've Been Told
32 Minutes And 17 Seconds With Cliff Richard / Emi

…

5.
B. B. King / Chains Of Love
Mr. Blues / Abc Paramount

…

6.
B. B. King / Sneakin' Around
King Of The Blues (Box) / Mca

…

7.
Charlie Gracie / Pretty Baby
Single / President

…

8.
Charlie Gracie / Night And Day Usay
Single / President

…

9.
The Coasters / The Climb
Single / Atco

…

10.
The Coasters / The Climb (Instrumental)
Single / Atco

…

11.
Fentones / The Breeze And I
Various - Rockn' Roll Instrumentals / Emi

…

12.
Fentones / Just For Jerry
Single / Emi

…

13.
Cliff Richard & The Shadows / You Don't Know
32 Minutes And 17 Seconds With Cliff Richard / Emi

…

14.
Cliff Richard & The Shadows / I Wake Up Cryin'
32 Minutes And 17 Seconds With Cliff Richard / Emi

…

15.
The Moon Is No Door / Tiny Moment
Tiny Moment / Lst

…

16.
Die Hankes / I'm Lewing
Homgrown Harmonies / Fuego

…

17.
Hong Faux / Feign Death To Stay Alive
Hong Faux / Golden Robot

…

18.
Hong Faux / Beautiful Nothing
Hong Faux / Golden Robot

…