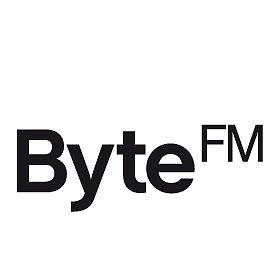 Ausgabe vom 18.07.2009: 30 Jahre ZE Records
Kein einzelner Künstler sondern ein ganzes Label steht heute im Mittelpunkt der School Of Rock: ZE Records, Heimat von Künstlern wie Kid Creole,
Lizzy Mercier Descloux
und James White aka James Chance, feiert 30. Geburtstag mit einer aktuellen Label-Compilation – "ZE 30 - ZE Records 1979 - 2009" (Strut Records). Post Punk, No Wave, Avant Disco und allerlei Stil-Bastarde, Musik aus dem New York der späten 70er und frühen 80er. Mit Tracks von
Lydia Lunch
, Alan Vega und John Cale.
In the late 1970s, New York City was the perfect place to say 'No'. It had become a wasteland, especially the downtown neighborhoods, which were essentially abandoned and where one could live on almost nothing …. No Wave began outside the spotlight, developing underground without the potentially corroding influence of exposure. But despite the anti-commercial attitude, No Wave music and films eventually garnered more recognition than one might expect for such radical art. Just as artists thrived in the abandoned New York of the 1970s, so did other underground entities. Clubs like the Mudd Club and Hurrah's, galleries like Artists' Space and the Kitchen, labels like Lust/Unlust and ZE, and publications like New York Rocker and The East Village Eye all boosted No Wave into the public consciousness. The exposure grew to the point where, according to Branca, "by 1979, every single No Wave band was drawing audiences bigger than Richard Hell, or
Blondie
, or
Patti Smith
, or Television drew before they got signed.
(Textauszüge aus Marc Masters' Buch "No Wave", erschienen bei Black Dog Publishing)
No Wave was the waste product of "Taxi Driver", Times Square, the Son of Sam, the blackout of '77, widespread political corruption, rampant poverty, the failure of the Summer of Love, the hatefuck of Charles Mansion, the hell of the Vietnam War, and a desperate need to violently rebel against the complacency of a zombie nation dumbed down by sitcoms and disco.
(Aus dem Vorwort von Lydia Lunch zu Thurston Moores und Byron Coleys Buch "No Wave", erschienen bei Abrams Image)
Weitere Ausgaben von School Of Rock
Playlist
1.
Lizzy Mercier Descloux / Mission Impossible 2.0
Press Color / ZE Records

…

2.
Alan Vega / Jukebox Babe
V.A.: ZE 30 – ZE Records 1979 - 2009 / Strut Records

…

3.
Lydia Lunch / Knives In My Drain
Queen Of Siam / ZE Records

…

4.
John Cale / Changes Made
Music For A New Society / ZE Records

…

5.
Lizzy Mercier Descloux / Morning High Feat. Patti Smith
Press Color / Strange Famous Records

…

6.
James White & The Blacks / Contort Yourself
V.A.: ZE 30 – ZE Records 1979 - 2009 / Strut Records

…

7.
Kid Creole & The Coconuts / Going Places (Zemix Version)
V.A.: Going Places – The August Darnell Years 1974 - 1983 / Strut Records

…

8.
Lizzy Mercier Descloux / Tumour
Press Color / ZE Records

…

9.
Lizzy Mercier Descloux / Torso Corso
Press Color / ZE Records

…

10.
The Waitresses / I Know What Boys Like
V.A.: Undercover / ZE Records

…

11.
Lio / You Go To My Head
V.A.: Undercover / ZE Records

…

12.
Lizzy Mercier Descloux / Sun Is Shining
V.A.: Funky Nassau: The Compass Point Story 1980-1986 / Strut Records

…

13.
Cristina / You Rented A Space
V.A.: Funky Nassau: The Compass Point Story 1980-1986 / Strut Records

…

14.
Kid Creole & The Coconuts / Double On Back
V.A.: Going Places – The August Darnell Years 1974 - 1983 / Strut Records

…

15.
Lizzy Mercier Descloux / Hard-Boiled Babe
V.A.: ZE 30 – ZE Records 1979 - 2009 / Strut Records

…

16.
Alan Vega / Bye Bye Bayou
Alan Vega / ZE Records

…