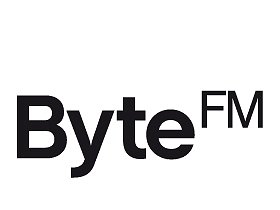 Ausgabe vom 12.05.2010:
soulsearching in the key of life.
Stevie wird 60 - Marlena Shaw, José Feliciano, Gene Harris gratulieren.
Michael Rütten auch, schliesslich sorgte
Stevie Wonder
mit vielen seiner Platten für die Soul-Sozialisierung des DJs.
"Songs In The Key Of Life" darf in keinem Haushalt fehlen, manch andere Wonder-Platte aber auch nicht.
Ausnahmen kamen dann ab ca. 1983 dazu. Doch Stevie Wonder glänzt auch heute noch auf der Bühne.
"Free, like a vision"
Weitere Ausgaben von Soulsearching
Playlist
1.
Soulpatrol / Soulsearching Intro Jingle (Part 1)
Soulsearching-The Compost Radioshow Vol. 1 / Compost
2.
Stevie Wonder / All I Do
7inch / Motown
3.
Stevie Wonder / Knocks Me off My Feet
Songs In The Key Of Life / Motown
4.
Gene Harris / As
Tone Tantrum / Blue Note
5.
Stevie Wonder / Blackman
Songs In The Key Of Life / Motown
6.
Stevie Wonder / Free
12inch / Motown
7.
East St. Louis Gospelettes / Have A Talk With God
7inch / Birthright
8.
Stevie Wonder / Too High
Innervisions / Motown
9.
Syreeta / To Know You Is To Love You
Syreeta / MoWest
10.
José Feliciano / Golden Lady
7inch / RCA
11.
Stevie Wonder / You've Got it Bad Girl
Talking Book / Motown
12.
Marlena Shaw / You Are The Sunshine Of My Life
Live At Montreux / Blue Note
13.
Stevie Wonder / As
Songs In The Key Of Life / Motown