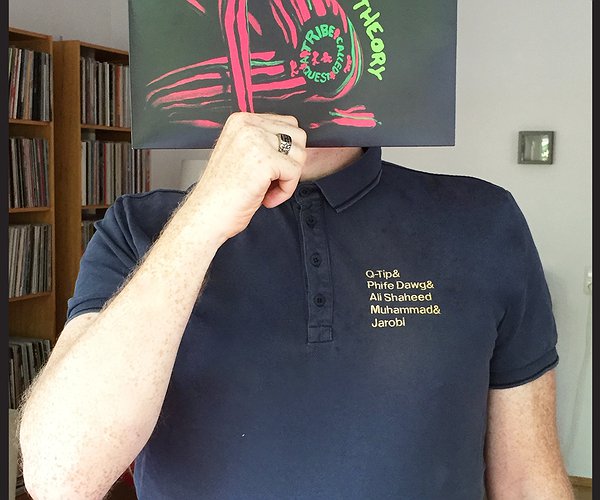 Am 24. September 1991 erschien mit "The Low End Theory" von
A Tribe Called Quest
eines der besten Alben der Musikgeschichte.
Das 25-jährige Jubiläum dieses
HipHop
-Meilensteins nutzt Verstärker-CEO D. Böhme zum ungefilterten Abfeiern. D-Boy präsentiert dabei nicht nur ausgewählte Hits dieses Albums, sondern auch andere Höhepunkte aus der knapp zehnjährigen Karriere von A Tribe Called Quest. Natürlich ist die Sendung auch eine verspätete Würdigung des Tribe-MCs Phife Dawg ("Styles upon styles upon styles is what I have / You wanna dis the Phifer but you still don't know the half"), der am 22. Mai 2016 im Alter von nur 45 Jahren an den Folgen seiner Diabeteserkrankung starb.
In diesem Sinne: "Make sure you have a system with some phat house speakers / So the new shit can rock, from Bronx to Massapequa."
Weitere Ausgaben von Verstärker
Playlist
1.
A Tribe Called Quest / Can I Kick It?
People's Instinctive Travels & The Paths Of Rhythm / Jive

…

2.
De La Soul / Buddy (Native Tongue Decision) Feat. Jungle Brothers, Phife Dawg, Q-Tip, Monie Love & Queen Latifah
12" / Tommy Boy

…

3.
A Tribe Called Quest / I Left My Wallet In El Segundo
People's Instinctive Travels & The Paths Of Rhythm / Jive

…

4.
A Tribe Called Quest / Excursions
The Low End Theory / Jive

…

5.
A Tribe Called Quest / Check The Rhime
The Low End Theory / Jive

…

6.
A Tribe Called Quest / Buggin' Out
The Low End Theory / Jive

…

7.
A Tribe Called Quest / Verses From The Abstract (Feat. Vinia Mojica & Ron Carter)
The Low End Theory / Jive

…

8.
A Tribe Called Quest / Jazz (We've Got)
The Low End Theory / Jive

…

9.
Beastie Boys / Get It Together (Feat. Q-Tip)
Ill Communication / Capitol

…

10.
A Tribe Called Quest / We Can Get Down
Midnight Marauders / Jive

…

11.
A Tribe Called Quest / Electric Relaxation
Midnight Marauders / Jive

…

12.
A Tribe Called Quest / Find A Way
The Love Movement / Jive

…

13.
A Tribe Called Quest / Start It Up
The Love Movement / Jive

…