Verstärker Verunsichert

(21.03.2018)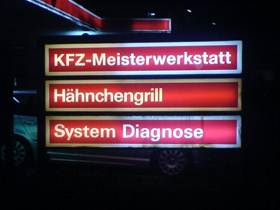 "Men are afraid that women will laugh at them. Women are afraid that men will kill them."
(Margaret Atwood)
"I wanna walk through the park in the dark
Men are scared that women will laugh at them
I wanna walk through the park in the dark
Women are scared that men will kill them."
(
Courtney Barnett
)
"Sexual violence doesn't start and end with rape.
It starts in our books and behind our school gates.
Men are scared women will laugh in their face
Whereas women are scared it's their lives men will take."
(
Idles
)
Verstärker – die verunsicherte Ausgabe. Heute mit
Nakhane
,
serpentwithfeet
,
L.A. Salami
,
Beach House
, Caroline Rose, Geto Boys und Courtney Barnett.
Weitere Ausgaben von Verstärker
Playlist
1.
Beach House / Lemon Glow
7 / Bella Union

…

2.
Nakhane / You Will Not Die
You Will Not Die / BMG

…

3.
Nakhane / The Dead
You Will Not Die / BMG

…

4.
serpentwithfeet / bless ur heart
soil / Secretly Canadian

…

5.
L.A. Salami / Jean Is Gone
The City Of Bootmakers / Sunday Best

…

6.
Courtney Barnett / Nameless Faceless
Tell Me How You Really Feel / Milk! Records

…

7.
Idles / Mother
Brutalism / Balley Records

…

8.
Caroline Rose / More Of The Same
Loner / New West

…

9.
Caroline Rose / Jeannie Becomes A Mom
Loner / New West

…

10.
Beach House / Dive
7 / Bella Union

…

11.
Geto Boys / Mind Playing Tricks On Me
We Can't Be Stopped / Rap-A-Lot-Records

…

12.
Isaac Hayes / Hung Up On My Baby
Tough Guys / Stax

…