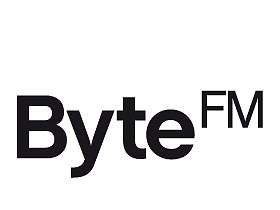 Ausgabe vom 06.07.2008: zu Gast: Knarf Rellöm
Frank Backwards
"Hi Knarf,
ich möchte gern eine "Was ist Musik?"-Sendung mit dir machen, 3 Stunden,worüber wollen wir reden?"
"Literatur & Musik, Ausserirdische, Technik/Technikfeindlichkeit, das Problem Indie, Authenzität."
Gespielt wurden dann
Madonna
und
Prince
, Last Poets und
Specials
, Kode 9 und Various, Goldene Zitronen und
Tocotronic
,
Public Enemy
und Kanye West. Und Otto von Schirach. Und neue Rellöm-Remixe
Knarf Rellöm war Mitgründer der Hamburger Band Huah! und ist Knarf Rellöm bei Ladies Love Knarf Rellöm, Knarf Rellöm Trinity, Knarf Rellöm With The Shi Sha Shellöm und anderen.
Weitere Ausgaben von Was ist Musik
Playlist
1.
Knarf Rellöm Trinity / Move Your Ass Your Mind Will Follow
Move Your Ass Your Mind Will Follow / Ziczack

…

2.
Ladies Love Knarf Rellöm / Autobiografie Einer Heizung
Bitte Vor R.E.M. Einordnen / Wsfa

…

3.
Lenka Clayton / Queda Quality Question Quickly Quickly Quiet (Auszug)

…

4.
Goldene Zitronen / 0.30, Gleiches Ambiente
Economy Class / Sub Up

…

5.
Hans Nieswandt vs Knarf Rellöm Trinity / Hans Is Playing House
Hans Is Playing House / Audiolith

…

6.
Knarf Rellöm Trinity / LCD Is Playing At My House
Move Your Ass Your Mind Will Follow / Ziczack

…

7.
Kanye West / Touch The Sky
Touch The Sky / Roc-A-Fella

…

8.
Public Enemy. / Party For Your Right To Fight
What´s That Music / Move Your Ass Your Mind Will Follow

…

9.
D-Fyne / Bitches Are Hustlers Too
Bulworth / Interscope

…

10.
Madonna / Like A Virgin
Like A Virgin / WEA

…

Stunde 2:
1.
Benjamin Wild mit DJ Patex und Knarf Rellöm / Gender Song
Internetvinyl / Audiolith

…

2.
Otto Von Schirach / Menstrual Dolphin Communication
Maxipad Detention / Ipecac

…

3.
Madonna / Into The Groove
Into The Groove / WEA

…

4.
Sylvester / You Make Me Feel Mighty Real
Queer Noises 1961-1978 / Trikont

…

5.
Prince / When Doves Cry
When Doves Cry / Paisley Park

…

6.
Kode 9 & Spaceape / Sine Of The Dub
Controversy / K7

…

7.
Various / Hater
Various Productions / ..

…

8.
The Special AKA / Racist Friend
In The Studio / Chrysalis

…

9.
The Specials / Maggie´s Farm
Do Nothing / Tow Tone

…

10.
Knarf Rellöm Trinty / Like A Rolling Stone
Move Your Ass & Your Mind Will Follow / Zick Zack

…

Stunde 3:
1.
Boogie Down Productions / Stop The Violence
Stop The Violence / Zomba

…

2.
The B-52s / 6060-842
The B-52-S / Wea

…

3.
Knarf Rellöm With The Shi Sha Shellöm / Null Eins
Move Your Ass & Your Mind Will Follow / Zick Zack

…

4.
Knarf Rellöm Trinity mit Guz / What's That Music
Move Your Ass & Your Mind Will Follow / Zick Zack

…

5.
Guz / Einsam
Mein Name Ist Guz / Trikont

…

6.
Tocotronic / Kapitulation
Kapitulation / Buback

…

7.
Pöschl / Schlamminger / Neu! vs Martin Heidegger: Satz der Identität
…Grüßt Unbekannterweise / Erkrankung Durch Musique

…

8.
The Last Poets / I Could Not Win Against Ho Chi Minh
Delights Of The Garden / Charly

…

9.
Ice-T / I'm Your Pusher
Power / Sire

…

10.
The Streets / Weak Become Heroes
Original Pirates Material / WEA

…