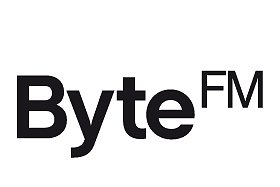 Ausgabe vom 27.09.2009: From Disco To
From Disco to "Disco" - Vom Unterschied der Anführungszeichen. Disco war Untergrund, wurde Massenhysterie, wurde verbrannt, ging Untergrund, ging in House...und damit ist die Geschichte noch nicht aus.
Neue Acts wie Hercules And Love Affair, Amanda Blank oder die Yachts beziehen sich mehr oder weniger deutlich auf die Discogeschichte, Simian Mobile Disco tragen sie schon im Namen. Dimitri From Paris exhumiert mit seinem Projekt Nightdubbin´ obskure Maxi-B-Seiten aus den frühen Achtzigern mit Dubmixen von Paul Simpson und Francois Kevorkian, das Horsemeat Disco-Team hat in kürzester Zeit den Sprung aus dem dem Londoner Schwulen-Sub in die großen Clubs von Berlin bis Tokio geschafft.
Eine Spirale der Erinnerung an die Zeit vor der großen Entmischung, als Post-Disco noch Rücken an Rücken mit frühem
Hiphop
lief, als Leute wie Arthur Baker oder
Afrika Bambaataa
haben Electro, Hiphop und das, was man später House nennen sollte zusammengedacht haben.
Dazu ein Nachtrag zu Leonard Cohens Geburtstagsparty.
Weitere Ausgaben von Was ist Musik
Playlist
1.
Funny Van Dannen / Westerwelle
Herzscheiße / Trikont

…

2.
Whirlpool Productions / From Disco To Disco The Whirlpool Disco Opera
From Disco To Disco / Ladomat

…

3.
Albrecht Kunze / First
The Big Beat / Orkestrion

…

4.
Leonard Cohen / Death Of A Ladiesman
Death Of A Ladiesman / CBS

…

5.
Bob Dylan / The Man In Me
New Morning / Columbia

…

6.
Kenny Rogers & The First Edition / I Just Dropped In
The Big Lebowksi / Mercury

…

7.
Beck / Suzanne (Ft. Devendra Banhart)
Songs Of Leonard Cohen / Beck

…

8.
Tiny Tim / All I Want For Christmas Is My Two Front Teeth
Tiny Tims Christmas Album / Rounder

…

9.
The Miracles / Ain´t Nobody Straight In L.A.
Queer Noises / Trikont

…

10.
Smokey Robinson / And I Don´t Love You (Larry Levan Instrumental Dub)
Horsemeat Disco / Strut

…

11.
K.I.D. / Hupendi Muziki Wangu? (You Don´T Like My Music)
Horsemeat Disco / Strut

…

12.
Eddie Drennon / Disco Jam
Horsemeat Disco / Strut

…

Stunde 2:
1.
Fagget Fairys / Feed The Horse (Extended Dub)
Feed The Horse / Music For Dreams

…

2.
Whirlpool Productions / From Disco To Disco Just Us Disco Mix
From Disco To Disco / Ladomat

…

3.
Köhncke / Was Ist Musik
Was Ist Musik / Kompakt

…

4.
The Trammps / What Happened To The Music
Nightdubbing / BBE

…

5.
D Train / D Train
Nightdubbing / BBE

…

6.
D Train / You´re The One For Me
You´re The One For Me / Jupiter

…

7.
Serious Intention / You Don´t Know
Nightdubbing / BBE

…

8.
Rah Band / Clouds Across The Moon
Nightdubbing / BBE

…

Stunde 3:
1.
Derrick Harriott / Black Skinned Blue Eyed Boys
Kings Of Disco / BBE

…

2.
Yazoo / Situation (Joey Negro Edit)
Kings Of Disco / BBE

…

3.
Simian Mobile Disco / Audacity Of Huge
Temporary Pleasure / Wichita

…

4.
Hercules & Love Affair / Blind
Hercules & Love Affair

…

5.
Westbam / And Party
Hercules & Love Affair: Sidetracked

…

6.
Amanda Blank / Make Up
I Love You / Downtown

…

7.
Vanity Six / Make Up
Vanity Six / Warner

…

8.
Romeo Void / Never Say Never
Benefactor / 415

…

9.
Amanda Blank / Might Like You Better

…

10.
Yacht / Summer Song
See Mystery Lights

…

11.
Bush Tetras / You Can't Be Funky
You Can't Be Funky / Fetish

…

12.
Regal / Ruci Sez
Time Past / Unique

…