Was ist Musik Nervenenden erreichen - 20 Jahre Warp

(04.10.2009)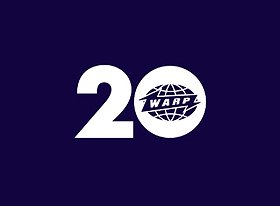 Ausgabe vom 04.10.2009: Nervenenden erreichen - 20 Jahre Warp
Was ist Musik?
Nervenenden erreichen! 20 Jahre Warp
"…some of the best and most innovative electronic music over the last 20 years.." (Daniel Miller, Mute, in de:bug)
"...
flying lotus
...one of my favourite nights on
earth
so far..." (Mary Anne Hobbs, BBC, in de:bug)
"...in 20 jahren immer wieder sinn für musikalische überraschungen gesorgt, mut zum risiko bewiesen..." (
Wolfgang Voigt
, Kompakt, in de:bug)
"einfluss & remix: das legendäre warp-label rekapituliert seine geschichte. Sie handelt von zwei typen namens steve und rob und dem auftrag: erreiche die nervenenden ohne umwege übers gehirn." (Martin Pesch, taz, 8.11.1999)
hier werden keine rocktrottel gefeiert. Starring: Adonis, Gary Glitter,
Quincy Jones
, United States Of America, Lovin´ Spoonful, A Guy Called Gerald, James Ingram. Und Warp-Artisten.
Weitere Ausgaben von Was ist Musik
Playlist
1.
Forgemasters / Track With No Name
Classics / Warp
2.
Mike Ink / Paroles Original)
Warp 20 Chosen By Co Founder Steve Beckett / Warp
3.
Lfo / Lfo
Warp 20 Chosen On Warp20.Net / Warp
4.
Luke Vibert / Lfo
Warp 20 Recreated / Warp
5.
Luke Vibert / I Love Acid
Warp 20 Chosen On Warp20.Net / Warp
6.
Nightmares On Wax / Aftermath (Lfo Remix)
Classics / Warp
7.
Nightmares On Wax / Aftermath
Classics / Warp
8.
Rusty / Midnight Drive
Warp 20 Recreated / Warp
9.
Diamonds Watch Wrists / Fool In Rain
Warp 20 Recreated / Warp
10.
Flying Lotus / Gng Bng
Warp 20 Chosen By Co Founder Steve Beckett / Warp
11.
Broadcast / Tender Buttons
Warp 20 Chosen By Co Founder Steve Beckett / Warp
Stunde 2:
1.
Broadcast & The Focus Group / Make Me Sleep His Song
Broadcast & The Focus Group Investigate Witch Cults Of The Radio Age / Warp
2.
The United States Of America / Cloud Song
The United States Of America / Cbs
3.
Adonis / No Way Back
Influences / Warp
4.
A Guy Called Gerald / Voodoo Ray
Influences / Warp
5.
Dj Mujava / Township Funk
Township Funk / Warp
6.
Squarepusher / Iambic 5 Poetry
Budakhan Mindphone / Warp
7.
Boards Of Canada / Roygbiv
Warp 20 Chosen On Warp20.Net / Warp
8.
Aphex Twin / Windowlicker
Warp 20 Chosen On Warp20.Net / Warp
9.
Aphex Twin / Untitled (Saw 2 Cd1 Track 1) Four Tet Remix
Warp 10+3 Remixes / Warp
Stunde 3:
1.
Battles / Atlas
Warp 20 Chosen On Warp20.Net / Warp
2.
Gary Glitter / Rock & Roll Part 2
Touch Me / Bell
3.
Tyondai / -
- / -
4.
Nightmares On Wax / Nights Introlude
Smoker´S Delight / Warp
5.
Quincy Jones / Summer In The City
Summer In The City / Motor
6.
Lovin Spoonful / Summer In The City
Summer In The City / Kpoint
7.
Jimi Tenor / Take Me Baby
- / Warp
8.
Grizzly Bear / While You Wait For The Others (Ft. Michael Mcdonald)
While You Wait For The Others / Warp
9.
Luther Ingram / Yah Mo be there (ft. Michael McDonald)
Yah Mo be there / CBS
10.
!!! / !!!-Beitrag
!!! / Warp
11.
Hudson Mohawke / Rising
Rising / Warp
12.
Autechre / What is House (LFO Mix)
Warp 20 Recreated / Warp
13.
Gravenhurst / See My Friends
Fires in distant buildings / Warp