Pop Goes The Weasel
SUNSHINE POP – AMERIKANISCHE FOLK- PSYCH- POP-PERLEN DER SPÄTEN SECHZIGER JAHRE - TEIL 2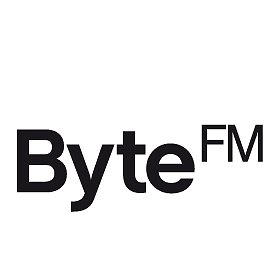 Ausgabe vom 30.06.2010: SUNSHINE POP – AMERIKANISCHE FOLK- PSYCH- POP-PERLEN DER SPÄTEN SECHZIGER JAHRE - TEIL 2
SUNSHINE POP – AMERIKANISCHE FOLK- PSYCH- POP-PERLEN DER SPÄTEN SECHZIGER JAHRE - TEIL 2

Damals in den Sechzigern sagte man wohl einfach Pop dazu. Als diese Musik in den 90ern von Sammlern und DJs wiederentdeckt wurde, fand man den schönen Sammelbegriff Sunshine Pop.

Musikalisch ist das Ganze ein bunter Mix aus Folk, Psychedelic, Soul, Baroque Pop und Easy Listening. Klaus Hückstädt präsentiert eine kleine Auswahl der schönsten Titel dieses Genres, mit Songs von The Lovin' Spoonful, The Turtles, Harmony Grass u.v.a.
Weitere Ausgaben von Pop Goes The Weasel
Playlist
1.
The Lovin' Spoonful / Summer In The City
Hums Of The Lovin' Spoonful / Buddha

…

2.
The Lovin' Spoonful / Do You Believe In Magic
Do You Believe In Magic / Buddha

…

3.
The Turtles / You Baby
Solid Zinc: Anthology / Rhino

…

4.
The Turtles / Happy Together
Solid Zinc: Anthology / Rhino

…

5.
The Young Rascals / Groovin'
Groovin' / Warner

…

6.
Sagittarius / Get The Message
Present Tense / Cherry Red

…

7.
The Cyrkle / Don't Cry, No Fears, No Tears Comin' Your Way
Red Rubber Ball – A Collection / Sony

…

8.
The Beau Brummels / Stick Like Glue
Introducing The Beau Brummels / Repertoire

…

9.
Uncle Sound / Beverly Hills
Come To The Sunshine – Soft Pop Nuggets From The WEA Vaults / Rhino

…

10.
Mama Cass Elliot / It's Getting Better
Dream A Little Dream Of Me – The Music Of Mama Cass Elliot / Universal

…

11.
The 5th Dimension / Carpet Man
The Magic Garden / CCM

…

12.
The 5th Dimension / Save The Country
Portrait / Love's Lines Angels And Rhymes / CCM

…

13.
The Beach Boys / California Girls
Today! / Summer Days (And Summer Nights!!) / Capitol

…

14.
Harmony Grass / Summer Dreaming
The Tony Rivers Collection Vol. 2 – Harmony Grass 1968-1970 / RPM

…

15.
Billy Nicholls / Feeling Easy
Would You Believe / Sanctuary

…

16.
The Monkees / The Porpoise Song (Theme From Head)
The Platinum Collection Vol. 2 / WEA

…

17.
Sonny & Cher / Baby, Don't Go
The Beat Goes On – The Best Of Sonny & Cher / Atlantic

…