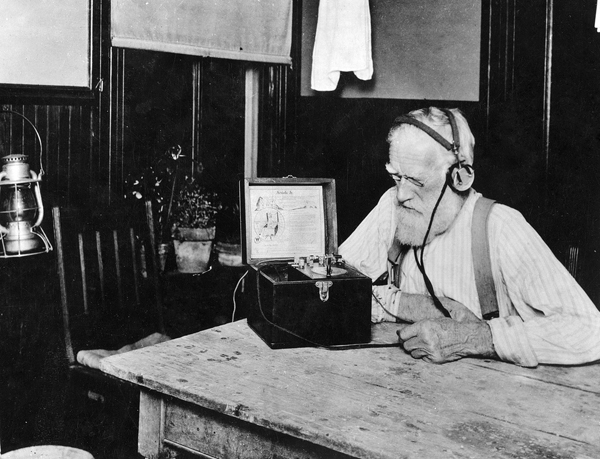 Ausgabe vom 11.02.2011:
Hören
Obaro Ejimiwe alias
Ghostpoet
ist einer der lässigsten Typen dieser Tage. Gerade hat er sein Debütalbum veröffentlicht.
Und wenn schon Mike Skinner
behauptet
der Londoner sei einer seiner liebsten MCs, spätestens dann ist es Zeit an der Musik von Ghostpoet zu schnüffeln. Er siehts simpel: "music is my pacemaker, my conscience and my compass".
In Osteuropa regt sich eine neue Szene Künstler, die man mit gutem Gewissen dem Future-Hip-Hop zuordnen darf. Pitchfork
beleuchtet
dazu Moskau. Popschutz richtet seine Ohren gen Litauen und spielt Musik aus der
"Renegades Of Bump: Ritmo Kovos dalis​.​2"
Compilation.
Weitere Ausgaben von Popschutz
Playlist
1.
A Place To Bury Stangers / Everything Always Goes Wrong
Exploding Head / Mute
2.
A Place To Bury Stangers / I Know I'll See You
I Know I'll See You / Rocket Girl
3.
Call Me Lightning / Billion Eyes
Soft Skelletons / Frenchkiss Records
4.
Japandroids / Heavenward Grand Prix
Heavenward Grand Prix / Polyvinyl Records
5.
Public Image Ltd. / Public Image
The Greatest Hits... So Far / Virgin
6.
Harrissons / Dear Constable
No Fighting In the War Room / Grönland Records
7.
Ana Caravelle / Where Have You Been
Basic Climb / Non Projects
8.
Ana Caravelle / Lucky Cloud
Basic Climb / Non Projects
9.
Peter Broderick / And It's Alright (Nils Frahm Remix)
Erased Tapes Collection II / Erased Tapes
10.
David E. Sugar / Keep It Simple
Memory Store / Sunday Best
11.
Vinnie Who / What You Got Is Mine
Then I Met You / EMI
12.
Franklin / Oslo In August
13.
Franklin / I Know
14.
Sid Le Rock / Still Life
Tout Va Bien / Shitkatapult
15.
Maya Jane Coles / Nobody Else
Humming Bird EP / Hypercolour
16.
Gang Colours / No Clear Reason
Brownswood Bubblers Six / Brownswood Recordings
17.
Ghostpoet / Cash And Carry Me Home (Gang Colours Remix)
Cash And Carry Me Home / Brownswood Recordings
18.
Ghostpoet / Survive It
Peanut Butter Blues And Melancholy Jam / Brownswood Recordings
19.
Ghostpoet / Us Against Whatever Ever
Peanut Butter Blues And Melancholy Jam / Brownswood Recordings
20.
Sepalcure / No Think
Fleur EP / Hotflush
21.
Brokenchord / A Girl Of 13 Summers
A Girl Of 13 Summers/Orion / Acre Records
22.
Eleven Tigers / Sounds Of Light
23.
Format None / Giedra
Renegades Of Bump: Ritmo Kovos Dalis.2
24.
Rushkeys / Connecting The Dots
Renegades Of Bump: Ritmo Kovos Dalis.2
25.
Eazee / Push It Away
Renegades Of Bump: Ritmo Kovos Dalis.2
26.
Jesper Ryom / Luna
Sound Of Copenhagen Volume 5 / disco:wax/Sound Of Copenhagen
27.
Will Saul & Tam Cooper / Room In Your Heart (Wolf + Lamb & Slow Hands Mix)
Simple 50th / Simple Records
28.
Cologne Tape / Render 1
Render / Kompakt