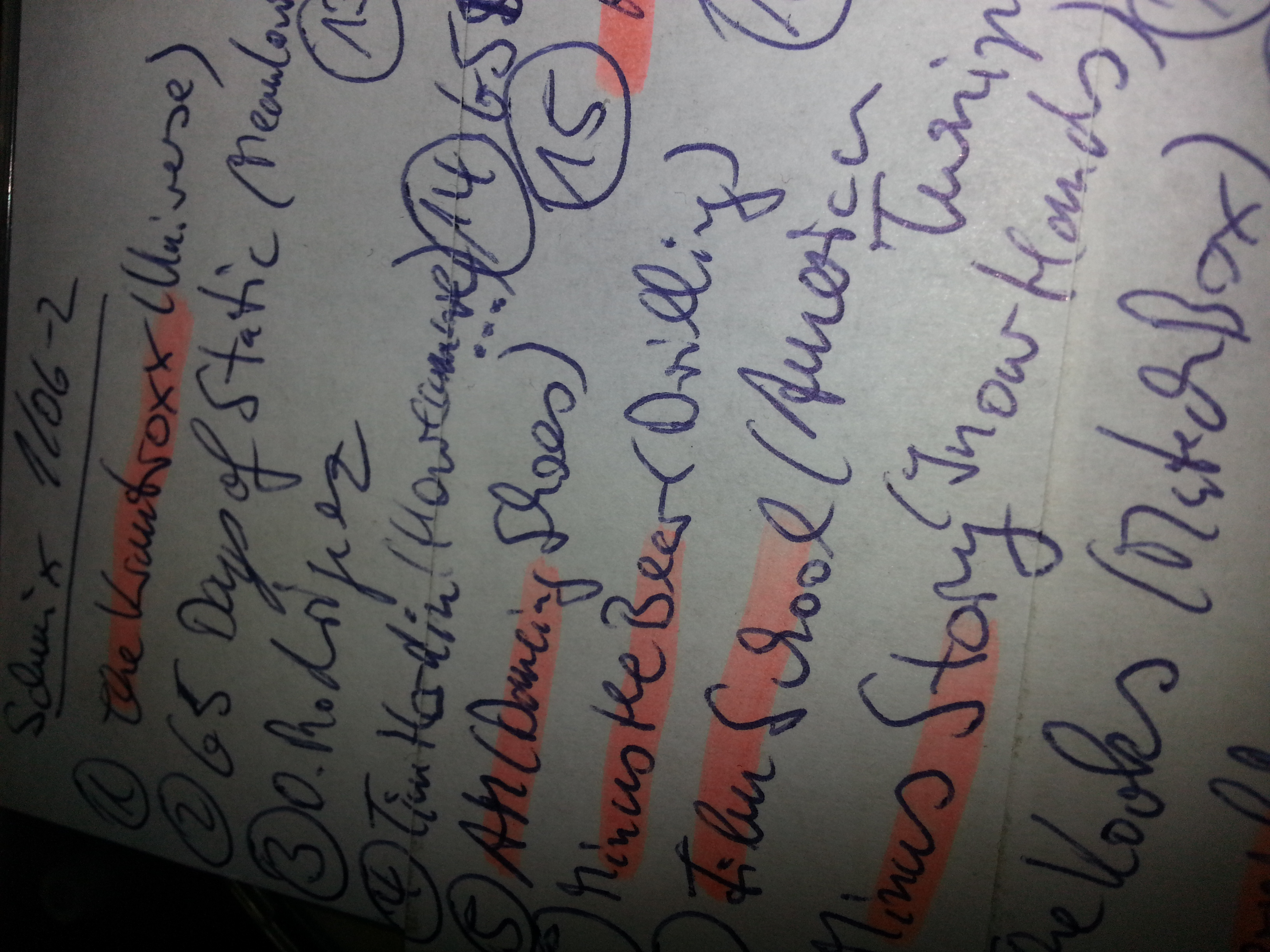 ---
---
Lost Mix!
Diesmal widmen sich die Schnittstellen einem besonderen Fundstück: Der vergessenen Mix-CD!
Beim Aufräumen gefunden, rekonstruiert Michael Nickel den vor 10 Jahren zusammengestellten Lost Mix!


1.
Tom Vek / C-C (You Set The Fire In Me)
We Have Sound / Tummy Touch
2.
Arctic Monkeys / Dancing Shoes
Whatever People Say… / Domino
3.
Art Brut / Emily Kane
Bang Bang Rock'n Roll / Cargo
4.
Minus The Bear / Drilling
Menos El Oso / Suicide Squezze
5.
Karate / With Age
Pockets / Southern
6.
Joan Of Arc / Fleshy Jeffrey
Joan Odick Cheney, Mark Twain… / Polyvinyl
7.
Minus Story / In Our Hands
No Rest For Ghosts / Jagjaguar
8.
Andrew Bird / A Nervous Tic Motion Of The Head To The Left
The Mysterious Production Of Eggs / Fargo
9.
Tim Hardin / How Can We Hang On To A Dream
Tim Hardin 1 / Verve Folkways
10.
Nick Drake / Things Behind The Sun
Pink Moon / Island
11.
Joanna Newsom / The Book Of Right-On
The Milk-Eyed Mender / Drag City
12.
Okkervil River / A Stone
Black Sheep Boy / Jagjaguar
13.
Athlete / Street Map
Tourist / EMI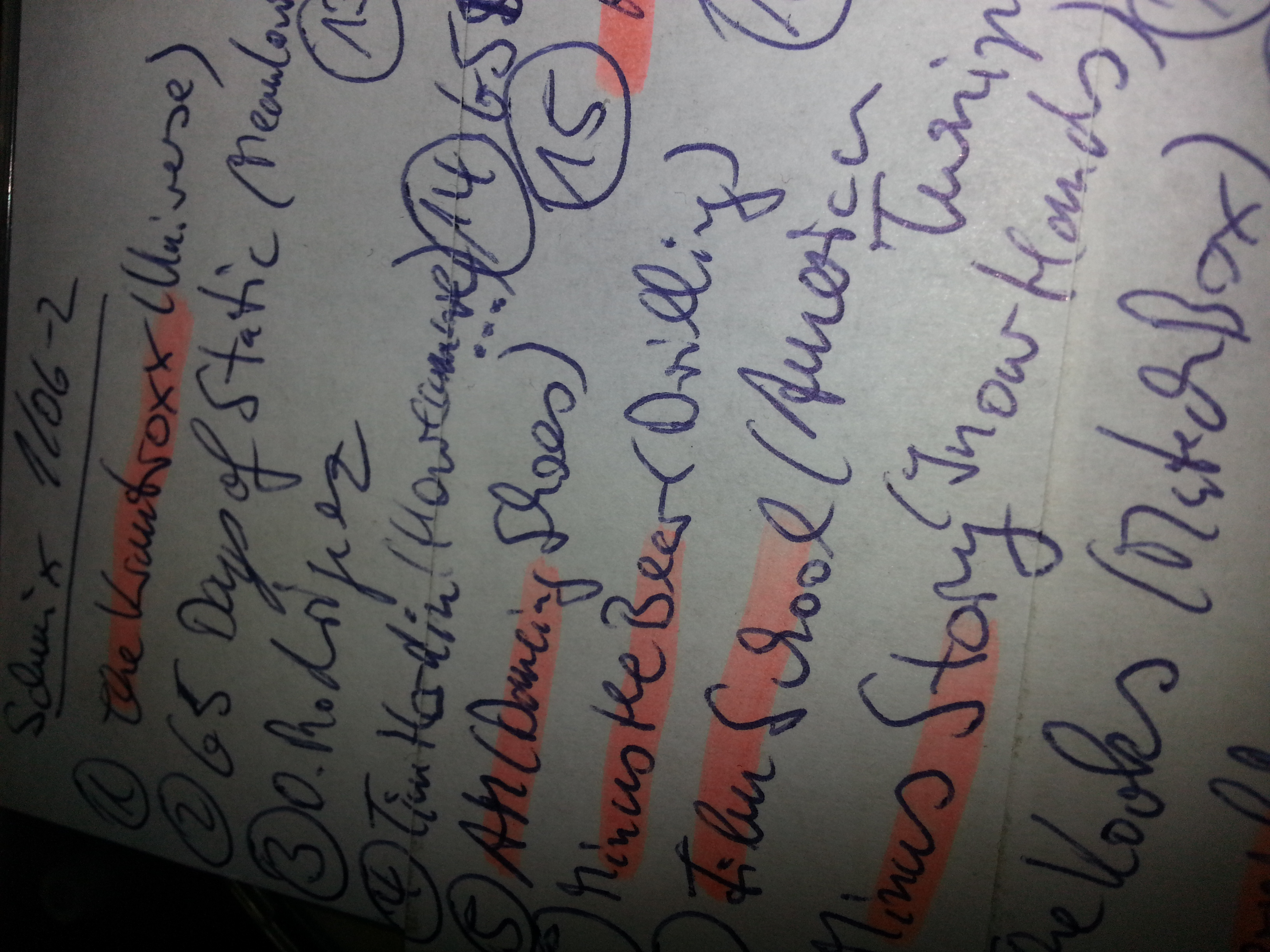 ---
Alle zwei Wochen | Donnerstag 22 - 23 Uhr

---
Die Überschneidung aus Jazz und Elektronik hat faszinierende Musik hervorgebracht.
Rock beeinflusst Jazz und elektronische Musik bedient sich immer wieder bei der Rockmusik.
Schnittstellen
beleuchtet die gegenseitige Inspiration.
---
Genres:
Alternative , Ambient , Dreampop , Elektronika , Experimental , Folk , Indie , Jazz , Jazz-Rock , Krautrock , NDW , New Wave , Post-Rock
---
---