Sunday Service
Marry Waterson & Oliver Knight – Hidden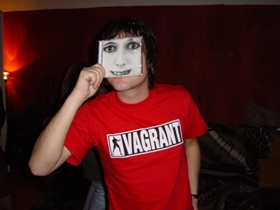 Ausgabe vom 18.10.2012: Marry Waterson & Oliver Knight – Hidden
Die Fragen der Woche:
► Was taugt das Solo-Album des
Interpol
Sängers Paul Banks?
► Haben The Vaccines genug Luft für ein tolles zweites Album?
► Braucht der Mensch die 7. Singles-Compilation von A.A. Kane?
► Können The Soft Pack an ihr großartiges Debut anknüpfen?
► Quälen uns Kitsune mit der 14 Maison Compilation?
► Klaut Hans Unstern Musik im Kaufhaus statt online?
Weitere Ausgaben von Sunday Service
Playlist
1.
Dinosaur Jr. / Pierce The Morning Rain
I Bet On Sky / PIAS

…

2.
Beth Orton / Dawn Chorus
Sugaring Season / Anti

…

3.
Cat Power / Cherokee
Sun / Matador

…

4.
The Sea And Cake / Harbour Bridges
Runner / Thrill Jockey

…

5.
Ken Stringfellow / Superwise
Danzig In The Moonlight / Lojinx

…

6.
Ken Stringfellow / Even The Forgers Were Left Fingering The Fake
Danzig In The Moonlight / Lojinx

…

7.
Skip&Die / Jungle Riot
Riots In The Jungle / Crammed Discs

…

8.
Melody's Echo Chamber / I Follow You
Melody's Echo Chamber / Weird World

…

9.
Clinic / Miss You
Free Reign / Domino

…

10.
Benjamin Gibbard / Teardrop Windows
Former Lives / City Slang

…

11.
Tindersticks / This Fire Of Autumn
The Something Rain / City Slang

…

12.
Stealing Sheep / Shut Eye
Into The Diamond Sun / Heavenly

…

13.
Stealing Sheep / Rearrange
Into The Diamond Sun / Heavenly

…

14.
Matmos / You (RRose Mix)
The Ganzfeld EP / Thrill Jockey

…

Stunde 2:
1.
Friends / I'm His Girl (Jake Bullit Rmx)
Maison # 14 / Kitsune

…

2.
Lorenz Rhode / Any Kind Of Pressure
Maison # 14 / Kitsune

…

3.
Johnnie Morisette / I'm Hungry
Ancestors Of Rap / Tramp

…

4.
Bobby & Deborah Williams / The Pusher's Thang
Ancestors Of Rap / Tramp

…

5.
A.R. Kane / Pop
Complete Singles Collection / One Little Indian

…

6.
A.R. Kane / A Love From Outer Space
Complete Singles Collection / One Little Indian

…

7.
The Soft Pack / Saratoga
Strapped / Mexican Summer

…

8.
The Vaccines / Aftershave Ocean
Come Of Age / Columbia

…

9.
Marry Waterson & Oliver Knight / Going Going Gone
Hidden / One Little Indian

…

10.
Marry Waterson & Oliver Knight / Gormandizer
Hidden / One Little Indian

…

11.
Marry Waterson & Oliver Knight / Benign
Hidden / One Little Indian

…

12.
Peter Broderick / When I Blank I Blank
These Walls Of Mine / Erased Tapes

…

13.
Paul Banks / Over My Shoulder
Banks / Matador

…

14.
Hans Unstern / Bea Criminal
The Great Hans Unstern Swindle / Staatsakt

…