Sunday Service
Courtney Barnett – A Sea Of Split Peas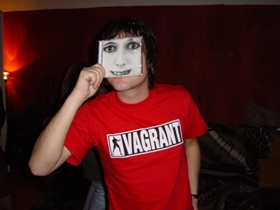 Mit ihrem Song "Take The Skinheads Bowling" hatte die kalifornische Band Camper Van Beethoven in den 80er Jahren einen veritablen Hit. Das sie auch 30 Jahre nach ihrer Gründung nichts an Frische und Humor eingebüsst haben, beweist ihr neustes Album "El Camino Real".
Courtney Barnett
hat mit ihrer Single Avant Gardener vor kurzem mächtig beeindrucken können. Jetzt erscheint das Debutalbum "A Sea Of Split Peas" der LoFi-Künstlerin aus Australien. Kann sie den hohen Standard halten?
Swingende und mitreißende Rhythmen gibt es auf der Compilation "Calypso" aus dem Hause Souljazz Records zu entdecken. Entstanden aus einem afrikanisch-französisch-karibischen Kulturengemisch trat diese Musikform in der Karibik in den 50er Jahren ihren Siegeszug an.
Weitere Ausgaben von Sunday Service
Playlist
1.
Breton / National Grid
War Room Stories / Cut Tooth

…

2.
Little Barrie / Pauline
Shadow / Tummy Touch

…

3.
Caribou / Can't Do Without You
Our Love / City Slang

…

4.
Polica / Raw Exit
Raw Exit EP / Memphis Industries

…

5.
The John Steel Singers / Happy Before / Full Time Hobby

…

6.
Courtney Barnett / Out Of The Woodwork
A Sea Of Split Peas / Milk! Records

…

7.
Courtney Barnett / Avant Gardener
A Sea Of Split Peas / Milk! Records

…

8.
Courtney Barnett / History Eraser
A Sea Of Split Peas / Milk! Records

…

9.
King Creosote / For One Night Only
From Scotland With Love / Domino

…

10.
Young Growler / Pussy Galore
Calypso / Souljazz

…

11.
Lord Flea & His Calypsonians / Our De Fire
Calypso / Souljazz

…

12.
Azie Lawrence And The Caribic Serenaders / West Indians In England
Calypso / Souljazz

…

13.
Brownie / The Bed Bug Song
Calypso / Souljazz

…

14.
Fujiya & Miyagi / Daggers
Artificial Sweeteners / Yep Roc

…

Stunde 2:
1.
Mr. Scruff / Though To The Meaning
Friendly Bacteria / Ninja Tune

…

2.
Eugene McGuiness / Godiva
Chroma / Domino

…

3.
Sorceress / Desire
Dose / Wonderwheel

…

4.
Glass Animals / Black Mambo
Zaba / Wolf Tone

…

5.
Anna Calvi & David Byrne / Strange Weather
Strange Weather EP / Domino

…

6.
A Million Mercies & Broken Radio / Happy Trails
Sample & Hold / Hausmusik

…

7.
A Million Mercies & Broken Radio / It's A Long Way Home
Sample & Hold / Hausmusik

…

8.
Camper Van Beethoven / The Ultimate Solution
El Camino Real / 429 Records

…

9.
Camper Van Beethoven / Classy Dames And Able Gents
El Camino Real / 429 Records

…

10.
Camper Van Beethoven / Camp Pendleton
El Camino Real / 429 Records

…

11.
The Magic Numbers / Shot In The Dark
Alias / Caroline

…

12.
The Phoenix Foundation / Bob Lennon John Dylan
Tom's Lunch EP / Memphis Industries

…

13.
Tokyo Police Club / Gonna Be Ready
Forcefield / Memphis Industries

…