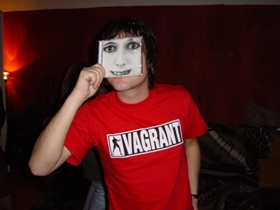 Ausgabe vom 10.07.2014: Kevin Morby - Harlem River
Bei dem Bandnamen The Acid denkt man unweigerlich an Acid Musik. Ihr Debutalbum "Liminal" klingt zwar durchaus elektronisch, statt Acid-Sounds sind aber eher tiefe Bässe und soulige Stimmen tonangebend.
Arch Garrison sind ein Duo aus Südengland und zupfen auf ihrem Album "I Will Be A Pilgrin" ihre Gitarren um die Wette.
Sebastien Tellier
begibt sich auf "L'aventura" auf Abenteuerreise, Matthewdavid plündert in der elektronischen Schatzkiste und The Walkabouts veröffentlichen zum 30. Jubiläum ein paar Reissues.
Weitere Ausgaben von Sunday Service
Playlist
1.
Francois & The Atlas Mountain / Reveil Inconnue
Piano Ombre / Domino

…

2.
Spoon / Rent O Pay
They Want My Soul / Anti

…

3.
Trans Am / I'll Never
Volume X / Thrill Jockey

…

4.
Ian McLagan / Don't Say Nothing
United States / Yep Roc

…

5.
The Walkabouts / The Light Will Stay On
Devil's Road / Glitterhouse

…

6.
The Walkabouts / Unwind
Nighttown / Glitterhouse

…

7.
Matthewdavid / In My World
In My World / Brainfeeder

…

8.
Coves / Cast A Shadow
Soft Friday / Nettwerk

…

9.
Gruff Rhys / Liberty (Is Where We'll Be)
American Interior / Turnstile

…

10.
Gruff Rhys / Allweddellau Allweddol
American Interior / Turnstile

…

11.
Jessica Pratt / Half Twain The Jesse
Jessica Pratt / Birth

…

12.
Childhood / Falls Away / Marathon Artists

…

13.
Babe / Oft
Volery Flighty / Moshi Moshi

…

Stunde 2:
1.
Highasakite / Leaving No Traces
Silent Treatment / Four Music

…

2.
Wild Ponies / Make You Mine
Things That Used To Shine / Continental Rose

…

3.
Sebastian Tellier / Sous Le Rayons De Soleil
L'aventura / Record Makers

…

4.
The Acid / Creeper
Liminal / Infectious

…

5.
The Acid / Fame
Liminal / Infectious

…

6.
Niobe / La Toile
Child Of Paradise / Onglagoo

…

7.
Kevin Morby / Mile, Miles, Miles
Harlem River / Woodsist

…

8.
Kevin Morby / Wild Side (O, The Places You'll Go)
Harlem River / Woodsist

…

9.
Kevin Morby / Harlem River
Harlem River / Woodsist

…

10.
Eugene McGuiness / Black Stang
Chroma / Domino

…

11.
Arch Garrison / I Will Be A Pilgrim
I Will Be A Pilgrim / The Household Mark

…

12.
Arch Garrison / Six Feat Under Yeah
I Will Be A Pilgrim / The Household Mark

…