Sunday Service
King Creosote – From Scotland With Love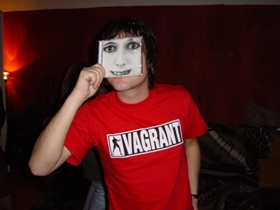 King Creosote bietet auf seinem neuesten Album "From Scotland With Love" wie immer hochqualitatives Songwriting. Das Album ist der Soundtrack eines Dokumentarfilmes über den nördlichen Zipfel Großbritanniens.

Peter Matthew Bauer ist Bassist bei der New Yorker Band The Walkmen und veröffentlichte vor kurzem sein erstes Solo-Album, das sich durchaus hören lassen kann. Die Elektronik-Minimalisten to rococo rot arbeiten auf ihrem achten Album das erste Mal mit Gesang, die Isländerin Sóley hingegen versucht sich in Instrumentalmusik.

Verlass ist hingegen auf Dakota Suite, sie sind wie immer die Könige des Zeitlupen-Pops. Der neuste Indie-Export aus Kanada nennt sich
Alvvays. Ihr Debutalbum wurde von dem talentierten Chad VanGaalen produziert.
Weitere Ausgaben von Sunday Service
Playlist
1.
The National Jazz Trio Of Scotland / Surprising Word
Standards Vol. III / Karaoke Kalk

…

2.
How To Dress Well / Precious Love
What Is This Heart / Domino

…

3.
Umbra Sum / Que El Verano Nos Perdone
Aun No Has Demonstrado Nada / Acuarela

…

4.
Stephen Steinbrink / Animate Dust
Arranged Waves / Melodic

…

5.
Stephen Steinbrink / A Simple Amateur Of Your Ideal World
Arranged Waves / Melodic

…

6.
Anushka / Impatient
Broken Circuit / Brownswood

…

7.
Hyde & Beast / Keep Moving
Keep Moving / Tail Feather

…

8.
Honyeblood / Fall Forever
Honeyblood / Fat Cat

…

9.
Honyeblood / Super Rat
Honeyblood / Fat Cat

…

10.
Julia Holter / Don't Make Me Over / Domino

…

11.
Bear's Den / Elysium
Elysium EP / Communion

…

12.
Gruff Rhys / The Last Conquistador
American Interior / Turnstile

…

13.
Delay Trees / Fireworks
Readymade / Soliti

…

14.
Minot / Tharsis
Equal / Opposite / Golden Antenna

…

Stunde 2:
1.
Gulp / Game Love
Season Sun / Sonic Cathedral

…

2.
Peter Matthew Bauer / I Was Born In An Ashram
Liberation! / Memphis Industries

…

3.
Peter Matthew Bauer / Irish Wake in Varanasi
Liberation! / Memphis Industries

…

4.
Sóley / Fantasia
Krómantik / Morr Music

…

5.
Sóley / Krómantik
Krómantik / Morr Music

…

6.
To Rococo Rot / Many Descriptions
Instrument / City Slang

…

7.
To Rococo Rot / Baritone
Instrument / City Slang

…

8.
King Creosote / Cargill
From Scotland With Love / Domino

…

9.
King Creosote / For One Night Only
From Scotland With Love / Domino

…

10.
King Creosote / Bluebell, Cockleshell, 123
From Scotland With Love / Domino

…

11.
Alvvays / Adult Diversion
Alvvays / Transgressive

…

12.
Chad VanGaalen / All Will Combine
Shrink Dust / Sub Pop

…

13.
Deleyaman / Hey Now
The Edge / TTO

…

14.
Dakota Suite / This Is My Way Of Saying That I Am Sorry
There Is Calm To Be Done / Karaoke Kalk

…

15.
Dakota Suite / Nothing Is Gone
There Is Calm To Be Done / Karaoke Kalk

…