---
Alle vier Wochen | Sonntag 17 - 18 Uhr
---
That's Rhythm präsentiert Jazz, Swing und Rhythm & Blues aus einer Zeit, in der das Publikum in Chicago, Kansas City und New York nächtelang tanzte und Jazz noch keine Wissenschaft war.

Dabei reicht die Bandbreite von den Big Bands und Sängerinnen der Harlem-Ära der 1930er und 1940er Jahre bis zu den swingenden R'n'B-Combos der 1950er Jahre aus Südkalifornien.
---
Genres:
20s/20er, 30s/30er, 40s/40er, 50s/50er, Blues, Jazz, Swing
---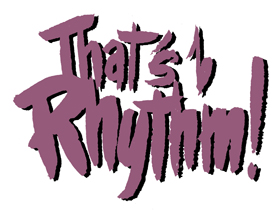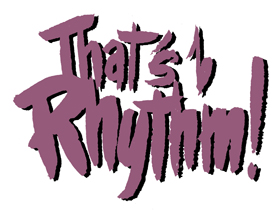 ---
---
1937
Ein Jahresrückblick auf das Jahr 1937, als sich immer mehr Big Bands gründeten, Jazz zunehmend populärer wurde und der Swing Boom seinem Höhepunkt zusteuerte.


1.
Duke Ellington / The New East St. Louis Toodle-O
The Real … / Sony
2.
Count Basie / One O'Clock Jump
Count Basie And His Orchestra / MCA
3.
Fletcher Henderson / Let 'er Go
1937/1938 / JazzDocument
4.
Red Norvo / Jivin' The Jeep
Jivin' The Jeep / Hep
5.
Ella Fitzgerald / The Dipsy Doodle
The Early Years - Part 1 / MCA
6.
Jimmie Lunceford / He Ain't Got Rhythm
It's The Way That You Swing It / Jasmine
7.
Teddy Wilson / Coquette
The Teddy Wilson / CBS
8.
Fats Waller / I'd Rather Call You Baby
Smashing Thirds / RCA
9.
The Gotham Stompers / Alabamy Home
Cootie And The Boys From Harlem / Tax
10.
Edgar Hayes / Caravan
Swinging Jewels / MCA
11.
Billie Holiday / Nice Work If You Can Have It
The Golden Years Vol. II / CBS
12.
Artie Shaw / Night And Day
Free For All / Epic
13.
Larry Clinton / Mr. Jinx Stay Away From Me
Let Me Off Uptown / Sunbeam
14.
Cab Calloway / That Man Is Here Again
1937/1938 / JazzDocument
15.
Andy Kirk / Wednesday Night Hop
Instrumentally Speaking / MCA
16.
Earl Hines / Flany Doodle Swing
Hines Rhythm / Epic
17.
Count Basie / Listen My Children And You Shall Hear
The Count Swings Out / MCA
18.
Fats Waller / How Ya Baby?
Smashing Thirds / RCA
19.
Teddy Wilson / I've Found A New Baby
The Teddy Wilson / CBS
20.
Artie Shaw / Blue Skies
Free For All / Epic


Eingeloggte Mitglieder im Verein "Freunde von ByteFM" können Kommentare hinterlassen.