Antikörper
Hell And High Water + Brandt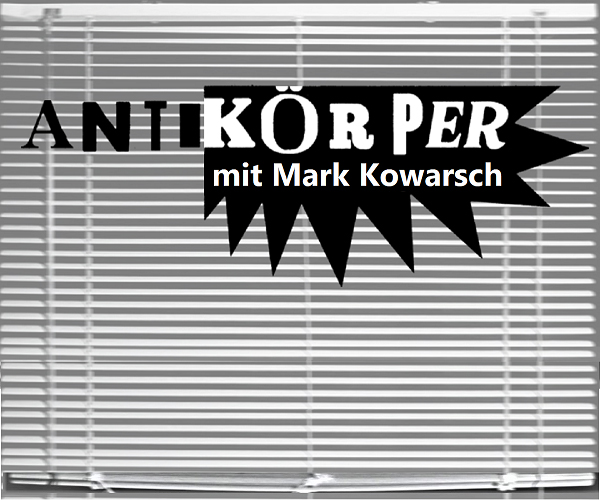 Ausgabe vom 11.01.2019: Hell And High Water + Brandt
Hören
In der ersten Antikörper Sendung 2019 hat Moderator Mark Kowarsch die beiden deutschen Bands
Hell And High Water
und
Brandt
zu den Antikörper Sessions eingeladen.
Beide Debütalben haben im letztes Jahr überrascht und beeindruckt. Zum einen ist das "Neon Globe" von Hell And High Water aus Hamburg, am 2. November 2018 bei Barhill Records erschienen, und "What!" von Brandt aus Münster, das zwei Wochen später, am 16. November 2018, auf Tumbleweed Records veröffentlicht wurde.
Mark Kowarsch hat beide Bands sofort zu den Antikörper Sessions eingeladen und beide Bands haben exklusive und unveröffentlichte Songs dafür eingespielt. Brandt und Hell And High Water werden den deutschen Indie Rock retten!
Weitere Ausgaben von Antikörper
Playlist
1.
John, Paul, George, Ringo & Richard / Schimpanse
Easy Listening / Phantom Records

…

2.
Pisse / Rolling Stone
Hornhaut Ist Der Beste Handschuh / Phantom Records

…

3.
Black Flag / Gimmie Gimmie Gimmie
Everything Turns Went / SST Records

…

4.
Mudhoney / Hey Neanderfuck
Digital Garbage / Sub Pop Records

…

5.
Gewalt / Kein Mensch
Pawlow/Kein Mensch 7" / Unter Schafen Records

…

6.
The Men / Walking Out On Love
Hated: 2008-2011 / Sacred Bones Records

…

7.
Hüsker Dü / Everything Falls Apart
Everything Falls Apart / Reflex Records

…

8.
The Lemonheads / Die Right Now
Creator / Taang! Records

…

9.
Red Gaze / Straight Lines
Cuts / Numavi Records

…

10.
Bad Mojos / Diggin' My Own Grave
I Hope You OD / Voodoo Rhythm Records

…

11.
TICS / Soft Panic
Agnostic Funk / Tomaten Platten

…

12.
Hell And High Water / Beaver (Antikörper Session)
Antikörper Session / Exklusiv Für Antikörper

…

13.
Brandt / Travelers Cheques (Antikörper Session)
Antikörper Session / Exklusiv Für Antikörper

…

14.
Rustin Man / Vanishing Heart
Drift Code / Domino Records

…

15.
Howe Gelb / Gathered
Gathered / Fire Records

…

Skintight (Antikörper Session) / Antikörper Session
Exklusiv Für Antikörper / 42:47

…

17.
Hell And High Water / War (Antikörper Session)
Antikörper Session / Exklusiv Für Antikörper

…

18.
The Blankz / Getting Over You
Getting Over You 7" / Slope Records

…

19.
Hinüber / Keine Emotion
5 Track EP / D.I.Y./Rookie Records

…

20.
Vomit Heat Feat. Hendrik Otremba / Decoder
V.A. Songs We Didn't Dare To Put Out / Papercup Records

…

21.
Pavement / Range Life
Quarantine The Past-The Best Of Pavement / Domino Records

…