ByteFM Magazin mit Oliver Stangl

(06.06.2013)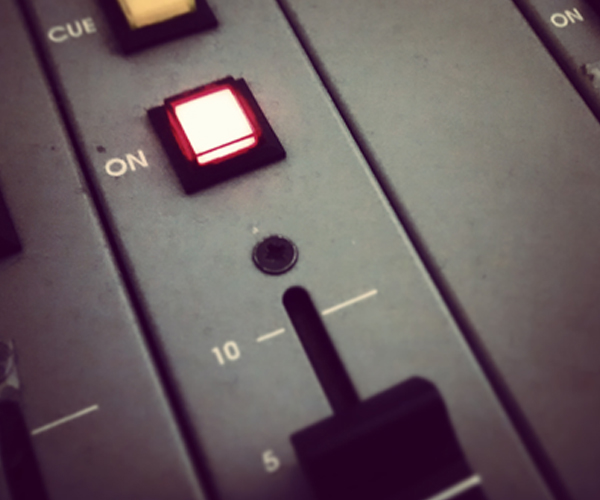 Ausgabe vom 06.06.2013: mit Oliver Stangl
Als Keyboarder spielte der britische Musiker Dave Rowberry auf Hits der Band The Animals wie "We Gotta Get Out of This Place", oder "It's My Life" und "Don't Bring Me Down". Am 6. Juni 2003, heute vor 10 Jahren, starb Dave Rowberry mit 62 Jahren.
Außerdem Musik von unserem aktuellen
Album der Woche von Dean Blunt
.
Und natürlich wie immer jede Menge Konzerttipps – in der nächsten Zeit live zu erleben sind u.a. Sallie Ford & The Sound Outside, Jeri-Jeri und Masha Qrella.
Alle Tourdaten findet ihr immer auf unserer
Konzertseite
.
Weitere Ausgaben von ByteFM Magazin
Playlist
1.
The Soft Pack / Bobby Brown
Strapped / Cooperative Music
2.
Sallie Ford & The Sound Outside / Party Kids
Party Kids (Single) / Fargo Records
3.
Nicolette / No Government
Now Is Early / !K7
4.
Nine Inch Nails / Came Back Haunted
Hesitation Marks / Columbia
5.
Nick Lowe / Cracking Up
Labour Of Lust / Proper Records
6.
Javelin / Vibrationz
No Mass / Luaka Bop
7.
Sam Prekop / Something
Who's Your New Professor / Thrill Jockey
8.
Emika / Drop The Other
Emika / Ninja Tune
9.
Jeri-Jeri (Mbene Diatta, Ale & Khadim Mboup) / Bamba
Bamba (Mark Ernestus Presents Jeri-Jeri) / Ndagga
10.
Miike Snow / Animal
Miike Snow / Columbia
11.
The Animals / We've Gotta Get Out Of This Place
The Best Of The Animals / EMI
12.
The Animals / See See Rider
Greatest Hits / K-Tel
13.
Is Tropical / Dancing Anymore
I'm Leaving / Ktisuné
14.
The Roots / Right On (feat. Joanna Newsom & STS)
How I Got Over / Def Jam
15.
Tweak Bird / Sky Ride
Tweak Bird / Volcom Entertainment
16.
Al Green / Take Me To The River
The Very Best Of Al Green / Music Club
17.
Abby / Streets
Streets Of Our Time / Island
18.
Junip / So Clear
Junip / City Slang
19.
Baths / Miasma Sky
Obsidian / Anticon
20.
Dean Blunt / Brutal
The Redeemer / Hippos In Tanks
21.
Dean Blunt / The Pedigree
The Redeemer / Hippos In Tanks
22.
Kurt Vile / Snowflakes Are Dancing
Wakin On A Pretty Daze / Matador
23.
Masha Qrella / One Step
Analogies / Morr Music
24.
It's A Musical / Fish Song
For Years And Years / Morr Music
25.
Siriusmo / Stinky Wig
Enthusiast / Monkeytown Records
26.
Hildegard Knef / Anderthalb Millionen (Remixed By Hans Nieswandt)
Remixed - 12 Versions By Hans Nieswandt / Bureau B
27.
Allah-Las / Seven Point Five
Allah-Las / Innovative Leisure
28.
Beach Fossils / Taking Off
Clash The Truth / Captured Tracks
29.
Clap Your Hands Say Yeah / The Skin Of My Yellow Country Teeth
Clap Your Hands Say Yeah / Universal
30.
Prince / Let's Go Crazy
The Very Best Of Prince / Warner
31.
Holy Ghost! / Say My Name
Holy Ghost! / Cooperative Music