ByteFM Magazin Der Wochenrückblick

(12.04.2020)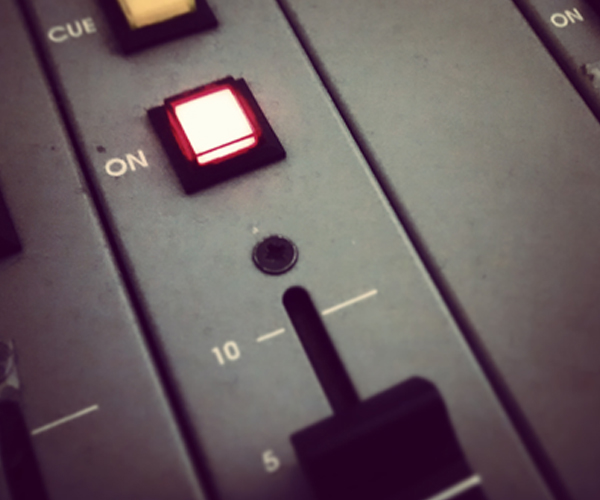 Ausgabe vom 12.04.2020: Der Wochenrückblick
Hören
Vor genau 55 Jahren erschien die Beatles-Single "Ticket To Ride" – ein erster Vorgeschmack auf den Stilwechsel hin zu experimentelleren und ausgefalleneren Kompositionen ihrer Spätphase. Wir hören noch einmal genauer hin.
Experimentell und ausgefallen sind auch die Songs von Yves Tumors neuem Album "
Heaven To A Tortured Mind
", dabei aber dennoch eingängig. "Heaven To A Tortured Mind" ist unser Album der Woche auf ByteFM.
Außerdem erinnern wir an Bill Withers und John Prine.
Weitere Ausgaben von ByteFM Magazin
Playlist
1.
The Orielles / Space Samba (Disco Volador Theme)
Disco Volador / PIAS/Heavenly
2.
ABBA / The Day Before You Came
The Visitors / Polar Music
3.
George McCrae / Rock Your Baby
The Singles / Parlophone
4.
Bilderbuch / Bungalow
Magic Life / Maschin Records
5.
Bill Withers / Lovely Day
Menagerie / Columbia
6.
Backstreet Boys / No Diggity
Another Level / Interscope
7.
The Beatles / Within You Without You
Sgt. Pepper's Lonely Hearts Club Band / Apple
8.
Ravi Shankar / Prabhujee
Chants Of India / G.H. Estate Limited
9.
Martin Frawley / In A Better World
In A Better World (Single) / Merge
10.
Yves Tumor / Identity Trade
Heaven To A Tortured Mind / Warp
11.
Die Regierung / Alles Was Du Verlierst
Was / Staatsakt
12.
Kevin Morby / OMG Rock n Roll
Oh My God / Dead Oceans
13.
2Pac / All Eyez On Me
All Eyez On Me / Death Row Records
Stunde 2:
1.
Cornershop / St Marie Under Canon
England Is A Garden / Ample Play
2.
John Prine / Clay Pigeons
Fair and Square / Oh Boy Records
3.
John Prine / Angel from Montgomery
John Prine / Atlantic Recordings
4.
Elvis Presley / Soldier Boy
Elvis Is Back / RCA Victor
5.
Bryan Ferry / Are You Lonesome Tonight
Homeymoon in Vegas (Original Motion Picture Soundtrack) / Sony
6.
The Beatles / Yes It Is
Past Masters / Apple Corps Ltd.
7.
The Beatles / Ticket To Ride
1 / Apple Corps Ltd.
8.
Angel Olsen / Never Be Mine
Woman / Jagjaguwar
9.
Yves Tumor / A Greater Love
Heaven To A Tortured Mind / Warp Records
10.
Flying Lotus / Burning Down The House (feat. George Clinton)
Flamagra / Warp
11.
Funkadelic / Hit It And Quit It
Maggot Brain / Westbound Records
12.
Crumb / Fall Down
Jinx / Crumb Records
13.
Tune-Yards / I Really Taught Me To Watusi
Brooklyn Vegan Presents Sun Salute: A Tribute To Katrina & The Waves And Walking On Sunshine / -
14.
Sugar Minott / Love Life
The Roots Lover: 1978-1983 / Moll-Selekta