Female:Pressure Dgeral aka Espejo Negro

(14.05.2017)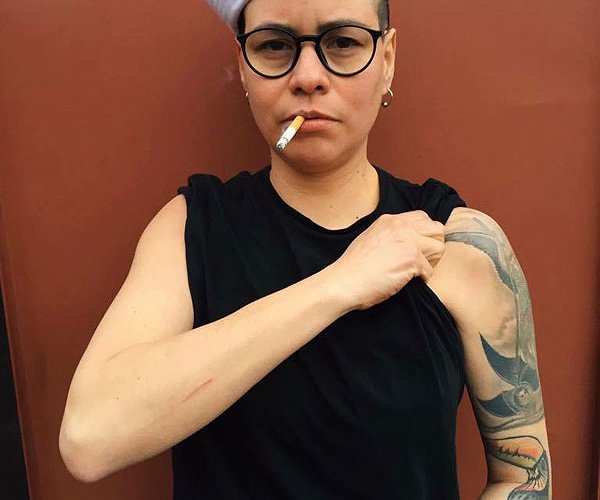 Ausgabe vom 14.05.2017: Dgeral aka Espejo Negro
Hören
Dgeral has shattered dance floors for the past sixteen years. They started in they native Caracas (Venezuela), where they were one of the first feminist queer DJs to represent the electronic music movement with the best eclectic selection and collection of music.

In early 2000, they were a resident DJ in many lounge bars and clubs in the city of Caracas. They also had a band career as the lead singer of KP9000, an electronic combination with latin experimental music. In Venezuela, they were awarded for the Best DJ of 2003 at the most notable musical event Pop & Rock Festival and in September 2004 she got the NokiaTrends DJ Reward for South American Dj's.

2005 Dgeral left Venezuela for Europe and new musical experiences. They toured Europe with their band FUKO and a lot of DJ gigs around the continent. Dgeral stayed in Spain for few years having some DJ residencies in many clubs & parties between Madrid and Barcelona.

2014 move to Stockholm, and start playing for Stockholm Pride underground party's, Queertopia Festival, Fem Tech Festival, Bang Magazine's (for the women's day celebration), Anarcho Pride, and also playing for many organizations parties like Trans Fest Stockholm, RFSL (LGBT), inga människor ar illegal, Cinema Queer Festival, Tempo Film Festival and big clubs and venues. In 2016 finally decided to organize they own club BOi BOi CLuB, that only support feminist queer and trans community artists.

Dgeral is still looking for the perfection of the sound, Djing and producing.

Dgeral´s style is original and eclectic.
Weitere Ausgaben von Female:Pressure