---
Alle vier Wochen | Sonntag 00 - 02 Uhr
---
---
Genres:
Ambient, Beat, Deep House, Elektro, Elektronika, Experimental, Grime, HipHop, House, Techno, Trap
---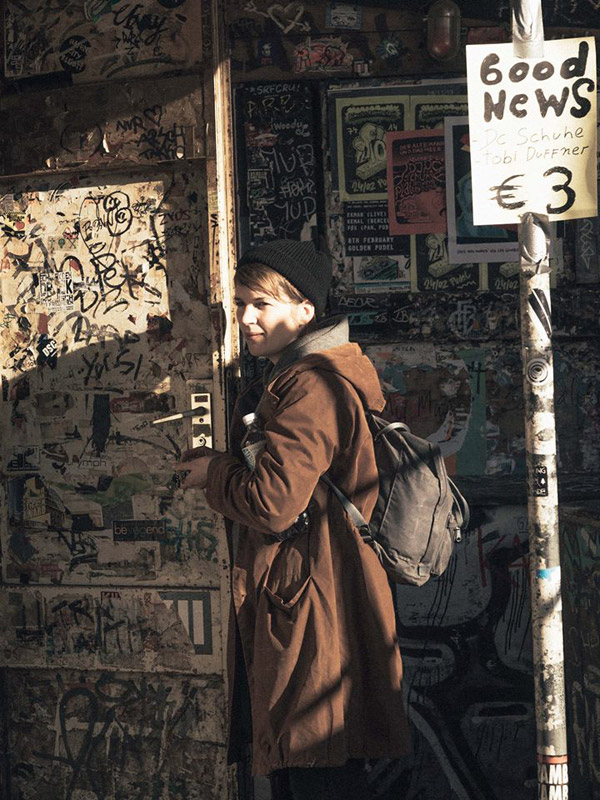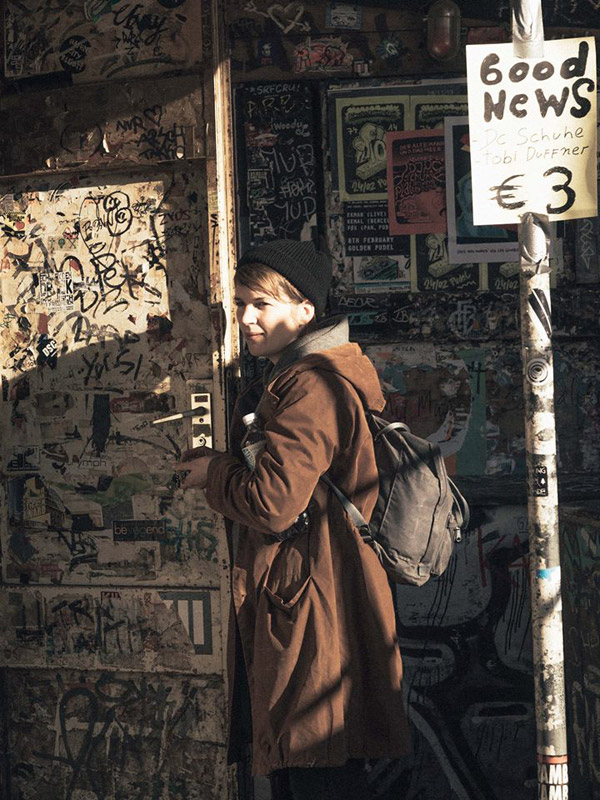 ---
---
Nina
****Deutsche Version****
Als DJ an der Grenze zwischen funkelnden Empfindungen und verwahrloster Kapitulation, beruft sich Nina auf ihr Gefühl um sich die Dunkelheit eines Clubs zu eigen zu machen. Das hat sie aus ihrer Zeit im berüchtigten Goldenen Pudel. Die Reihe "Nina trifft" ist, wie Hamburg selbst, ein Knotenpunkt. Unter anderem waren Miles Whittaker, DJ Richard, Lussuria, Shapednoise, und Christoph de Babalon in den letzten Jahren Gäste bei Nina. Als Entwicklungs- und Spielplatz waren diese Nächte ein großer Einfluss für ihren ganz eigenen Stil.
Künstlerische Vorstellungskraft und handwerkliches Geschick sind eine seltene Kombination, mit der Nina sich einen Namen gemacht hat. Ihr Warm-up Set für Shackleton beim Unsound Festival 2015 ist immer noch in aller Munde neben ihren Auftritten bei Contort, Blackest Ever Black und The Trilogy Tapes, bei denen sie mit Powell, Silent Servant, Raime, Mika Vaino, Samuel Kerridge, Kassem Mosse, Black Rain und Cut, um nur ein paar zu nennen, aufgetreten ist.
2014 hat ihr Mixtape "No Observable Effect Concentration" auf Krokodilo Tapes, einem Sub-Label von Blackest ever Black, das Licht der Welt erblickt. Auch wenn es oft übersehen wird hat Ambient eine kritische, scharfe Seite und Nina scheint diese zu schärfen.
**** English Version ****
There is a sureness that underlies Nina's sets. A ricocheting swarm of musique concrète's contemporary tearaway forms sit at the deep end, and an assembly of exploratory sound practices beckon us out from the shallows. Liable to combust into a wave of percussive shards and staccato shrapnel to rival techno's own claims, it's both tonic and confronting to bear witness to.
Working as a DJ at the border between coruscating sentiment and desolate surrender, Nina calls on her intuition about a space and its dynamics to prompt a club's darkness to cave to her selection, to coerce the darkness to address you personally. All this has been honed from her now infamous base at Golden Pudel, Hamburg. The Nina trifft nights, like Hamburg itself, are a hub. Miles Whittaker, DJ Richard, Lussuria, Shapednoise, and Christoph de Babalon, amongst many others, have been brought through over the years. As a place of incubation, as well as a place of play, it is an ever-developing filter for Nina's particular form of immersion and suspense.
Artful imagination and dexterity is a rare combination, and it is this that Nina has forged her reputation with. She side-steps the often callow antics that persistently frame the noisier forms of 'difficult music'—there is no rhetorical onslaught or assault, there is rather a direct opportunity for you to be fundamentally changed by what you hear and feel. Her warm-up set for Shackleton at Unsound in 2015 is still spoken of, amongst her appearances at Contort, Blackest Ever Black, and The Trilogy Tapes, where she has shared line-ups with Powell, Silent Servant, Raime, Mika Vaino, Samuel Kerridge, Kassem Mosse, Black Rain, and Cut Hands to name just a handful.
2014 saw the release of her mixtape 'No Observable Effect Concentration' on Blackest Ever Black's sub-label Krokodilo Tapes. Along with Good News, 'Untitled (OHM 12.8.16)' was released in 2016, marking the first in BEB's Id Mud imprint. Whilst her label V I S, another joint effort with Good News, has come to present an enviable selection of thoughtful, experimental releases on record and cassette.
Though it is often overlooked, ambient music has a critical, razor edge. Nina appears to be sharpening it.
Nina auf Facebook
Nina auf Soundcloud
Foto: Pelle Buys


---
---
badelatsch
vor einem Jahr
Eingeloggte Mitglieder im Verein "Freunde von ByteFM" können Kommentare hinterlassen.