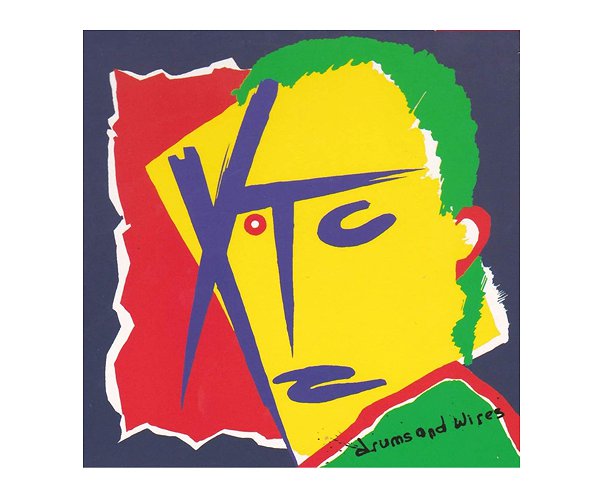 Schon mit ihren ersten beiden Alben legten
XTC
eine unüberhörbar inspirierte Spur aus, mit "Drums And Wires" schließlich, am 17. August 1979 erschienen, lieferte die Band aus dem britischen Swindon ihr erstes Meisterwerk ab, darauf nervöser Post-Punk, Sixties Beat, Powerpop, gekrönt von der ikonischen Single "Making Plans For Nigel".
Wir spielen Songs aus diesem großartigen Album, dazu Zeitgenössisches von alten Held*innen wie
Ian Dury
, Magazine, The Flying Lizards und anderen.
Weitere Ausgaben von Flashback
Playlist
Artist / Track
Album / Label
1.
XTC / Helicopter
Drums And Wires / Virgin

…

2.
XTC / Life Begins At The Hop
Drums And Wires / Virgin

…

3.
XTC / Real By Reel
Drums And Wires / Virgin

…

4.
XTC / Outside World
Drums And Wires / Virgin

…

5.
XTC / Radios In Motion
White Music / Virgin

…

6.
XTC / This Is Pop
White Music / Virgin

…

7.
XTC / Are You Receiving Me?
Go2 / Virgin

…

8.
Magazine / Rhythm Of Cruelty
Wer hat Angst vor den 80er Jahren? / Polydor

…

9
Fingerprintz / Tough Luck
Wer hat Angst vor den 80er Jahren? / Polydor

…

10
The Records / Girl
Wer hat Angst vor den 80er Jahren? / Polydor

…

11
Ian Dury & The Blockheads / Reasons To Be Cheerful, Part 3
Studio Albums Collection / Stiff

…

12
B.A. Robertson / Bang Bang
Initial Success / Warner

…

13.
The Flying Lizards / Money
The Flying Lizards / Virgin

…

14.
XTC / When You're Near Me I Have Difficulty
Drums And Wires / Virgin

…

15.
XTC / Making Plans For Nigel
Drums And Wires / Virgin

…

16.
XTC / Complicated Game
Drums And Wires / Virgin

…