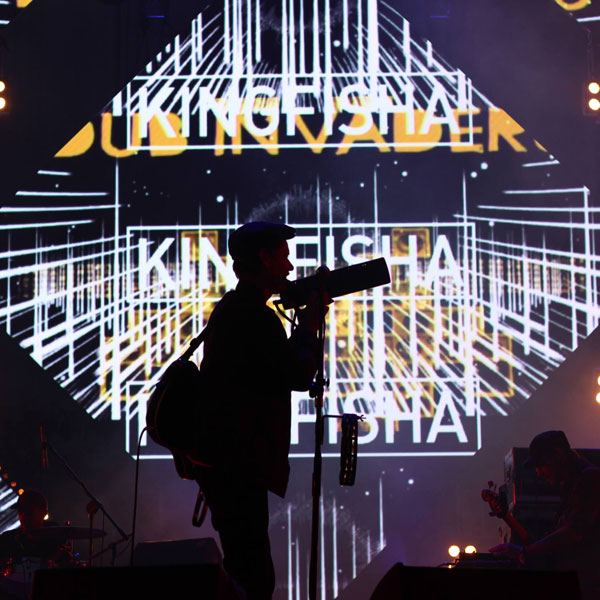 ---
---
Kingfisha, Micah Shemaiah, Tóke u.a.
Beim Ostroda Reggae Festival in Polen ist mir die australische Band Kingfisha (Foto) "über den Weg gelaufen". Whow! Bislang nie gehört, aber richtig gut. Klanglich sind sie in der Schnittmenge zwischen Fat Freddys Drop und The Black Seeds angesiedelt: "Pacific Soul" kann also gerne als Etikett herangezogen werden. Kingfisha verbinden gekonnt Reggae, Dub und Soul. Ihr Album "Offered It Up" aus dem vergangenen Jahr sei jedem Fan der beiden oben genannten Referenzen mächtig ans Herz gelegt. In der heutigen Sendung hört Ihr drei tolle Tunes von diesem Album.

Neues gibt es von Micah Shemaiah. Kürzlich wurde bei Irie Ites Music der Song "Keep On Keeping On" auf 7-Inch Vinyl veröffentlicht. Auf der B-Seite hat Dubmatix aus Kanada einen Mix beigesteuert, der den Track zurück in die späten 70er Jahre beamt.

Zudem gibt es Musik von The Hempolics, Gappy Ranks & Jah Tung, Tóke, Dreadsquad, JStar, Eddie Domingo, Dreadzone und The Black Seeds zu hören.


1.
Eddie Domingo / Dub Coming feat. Italee
King Size Dub – Reggae Germany Downtown Chapter 3 / Echo Beach
2.
Micah Shemaiah / Keep On Keeping On
7 Inch / Irie Ites Music
3.
The Hempolics / Boss Clock Me Style
Boss Clock Me Style / Shark Free Records
4.
Kingfisha / The Gold
Offered It Up / Kingfisha/Baco
5.
Kingfisha / Offered It Up
Offered It Up / Kingfisha/Baco
6.
Kingfisha / Position Steppers
Offered It Up / Kingfisha/Baco
7.
The Black Seeds / Better Days
Fabric / Proville Records
8.
JStar / Babylon Children feat. Spikey Tee (Numa Crew Remix)
Babylon Children / JStar Records
9.
Dreadzone / Black Deus
Dread Times / Dubwiser Records
10.
Gappy Ranks & Jah Tung / Nice And Early (TVS Remix)
Nice And Early / Eleven Seven Records
11.
Tóke / Frizzle
Wake Up Inna Kingston / Bassplate Records
12
Tóke / Conscious Vibes feat. Exile Di Brave & Infinite
Wake Up Inna Kingston / Bassplate Records
13.
Dreadsquad / Rolling Thunder feat. Kojo Neatness & Gardna
Rolling Thunder Riddim / Superfly Studio
14.
Micah Shemaiah / Keep On Keeping On (Dubmatix Roots Mix)
7 Inch / Irie Ites Music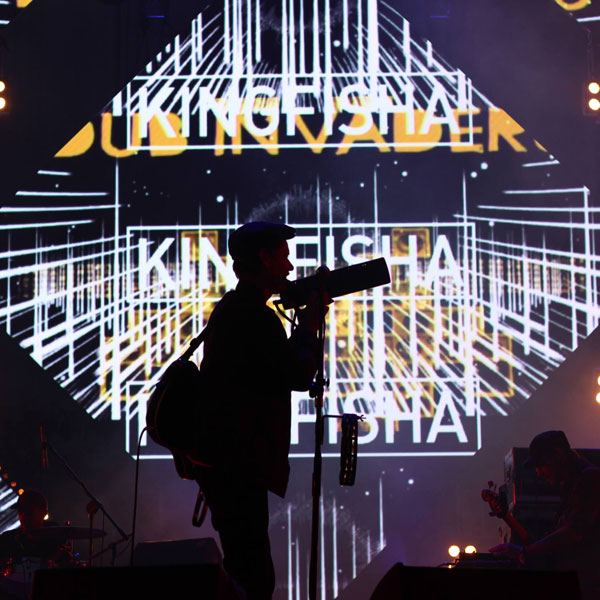 ---
Wöchentlich | Montag 18 - 19 Uhr

---
Reggae ist ein globales Phänomen und hat sich früh von Jamaika aus über die ganze Welt verbreitet. Den Blick lediglich auf die jamaikanische Musikgeschichte und aktuelle Trends zu richten, würde also der Bandbreite dieses Genres nicht gerecht werden.

Insofern werden auch Sänger, Bands und Produzenten aus dem Rest der Welt präsentiert. Neben den klassischen Spielarten, wie etwa Rootsreggae, Modern Roots, Rocksteady und Ska, die nach wie vor erfreulich gedeihen, wird ein besonderer Fokus auf den Bereich Dub gerichtet.
---
Genres:
Dub , Reggae , Rocksteady
---
---