Forward The Bass Queens Of Trojan, The Busters, Satta Tree u. a.

(02.12.2019)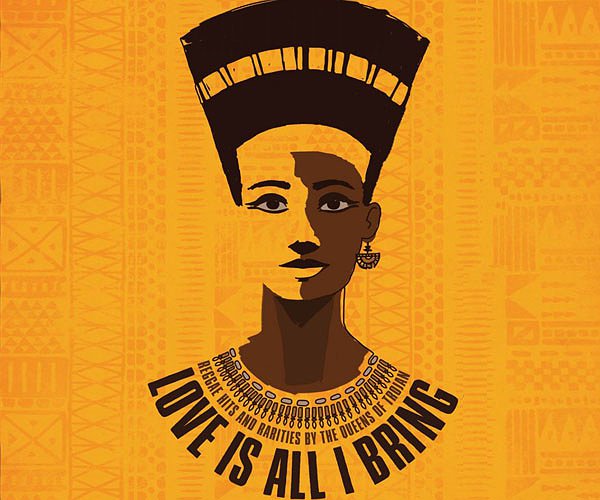 Ausgabe vom 02.12.2019: Queens Of Trojan, The Busters, Satta Tree u. a.
Hören
Mit der Compilation "Love Is All I Bring" legt Trojan aktuell eine Zusammenstellung vor, die sowohl Hits als auch Raritäten einer frühen Generation von Künstlerinnen zusammenfasst. Es ist eine Hommage an die prominenten weiblichen Figuren, die Pionierarbeit für die heutigen Reggae-Künstlerinnen und Künstler geleistet haben. In der heutigen Sendung hört ihr Marcia Griffiths, Althea, Sandra Robinson und Barbara Jones.

Neu auf dem Markt ist ebenfalls ein neues Album der Busters, das die Band schlicht mit "The Busters" betitelt hat. Zudem gibt es neue Tunes von Joseph Cotton, Stand High Patrol, Dubblestandart, Robert Dallas, Dubmatix, Denham Smith sowie Mowty Mahlyka & Bukkha zu hören.

Last but not least sind zwei Songs vom neuen Album "No Fear" von Satta Tree (One-Drop Music) mit dabei. Das Album erschien am 30. November 2019.
Weitere Ausgaben von Forward The Bass
Playlist
1.
The Busters / 32 Again
The Busters / Edition Busterland
2.
The Busters / Bust A Style
The Busters / Edition Busterland
3.
Joseph Cotton / Style Nuh Touch
Style Nuh Touch / Ram Goat Records
4.
Stand High Patrol / In The Park feat. Pupajim
In The Park / Stand High Records
5.
Robert Dallas / Jah Love Is Pure
Jah Love Is Pure / Ancient Mountain Records
6.
Satta Tree / No Fear
No Fear / One-Drop Music
7.
Satta Tree / Babylon
No Fear / One-Drop Music
8.
Marcia Griffiths / Steppin' Out Of Babylon
Love Is All I Bring / Trojan Records
9.
Sandra Robinson / Sensi For Sale
Love Is All I Bring / Trojan Records
10.
Barbara Jones / Slim Boy
Love Is All I Bring / Trojan Records
11.
Althea / Downtown Thing
Love Is All I Bring / Trojan Records
12.
Denham Smith / It Rough
B U Riddim / Stargate Riddim Band
13.
M / Pop Muzik (Dubblestandart Realistic Remix)
40th Anniversary Remixes / Echo Beach
14.
Dubmatix / Dub Life
Dub Life / Irie Ites Music
15.
Mowty Mahlyka & Bukkha / Give Dem Di Fire
Give Dem Di Fire / Moonshine Recordings