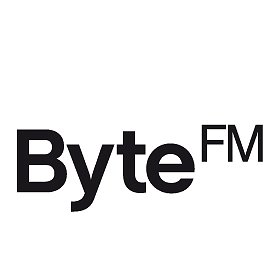 Ausgabe vom 24.11.2010:
Hören
Montag, Dienstag, Mittwoch …

Nein, keine Sendung mit Songs zu Wochentagen – obwohl das sicherlich auch eine recht abwechslungsreiche Sache werden würde … Nein, Mittwoch weil Mittwoch Hello Mellow Fellow Tag ist. Und weil Hello Mellow Fellow Tag bedeutet, dass Ihr es Euch mal so richtig gemütlich machen könnt. Mit allem, was für Euch dazu gehört: Auf dem Sofa, dazu ein Glaserl Wein? Warum nicht, ihr schafft Euch den entsprechenden bequemen Rahmen, ich liefere Euch den passenden Soundtrack dazu. Versprochen! Die riders of the score diesmal unter anderem:

Grant Hart, Bastian Wegner, Elvis (ja, DER Elvis), Annie, Africa Hitech, The Band, John Foxx, Atom TM und Miles Bonny, der einen auf Kermit macht.

Ihr kennt nur Elvis? Macht nichts, seht dies als Einladung in die vielfältige Welt der Musik an. Kommt mit auf Entdeckungsreise, ich freu' mich auf Euch!

Weitere Ausgaben von Hello Mellow Fellow
Playlist
1.
Graham Mushnik / The Cat – The Beast
A Distant Wildlife / Catapulte Records
2.
Annie / I Will Get On
7" / Tellé Records
3.
Paul Mac Innes & T.B.O.I. / Even Though (Beatr8 Remix)
Paul Mac Innes & T.B.O.I. / Paul Mac Innes Music
4.
Bastian Wegner / Ich Bin Dann Immer Eingeschlafen
À La Place D'une Lettre / Betrug
5.
Miles Bonny / A Song From Miles
http://milesbonny.bandcamp.com/track/a-song-from-miles / INnate Sounds
6.
Brian Wilson / Caroline No (Superimposed)
7" / Topanga Canyon
7.
Blaine L. Reininger / Playing Your Game Baby
VA – The Rough With The Smooth / Les Disques Du Crépuscule
8.
John Foxx / Blurred Girl
Metamatic / Metal Beat / Virgin
9.
Born Ruffians / Pool Party Fun
Plinky Plonk EP / Warp
10.
Rocking Richard And Whistling Vic Templar / Cry Me A River
Tea And Baccy / Hangman Records
11.
Atom TM / Weißes Rauschen (Erster Teil)
Liedgut / Raster-Noton
12.
Insides / Yes
Euphoria / Guernica / 4AD
13.
Edith Frost / Lucky Charm
It's A Game / Drag City
14.
Wreckless Eric / Sweet Jane
7" / Vibroscope Records
15.
Stephen Miller / More G Songs
The Story So Far….. / Caroline / Virgin
16.
Ju-Par Universal Orchestra / Is Anyone Listening?
Moods & Grooves / Ju-Par Records
17.
Archie Whitewater / Cross Country (Edit)
7" / Money Studios
18.
Grant Hart / Signed D.C.
Oeuvrevue / Hazelwood
19.
The Band / I Shall Be Released
Music From Big Pink / EMI / Capitol
20.
Rocking Richard And Whistling Vic Templar / Blue Moon
Tea And Baccy / Hangman Records
21.
Elvis Presley / Blue Moon
The Complete Sun Sessions / RCA
22.
Tav Falco & The Unapproachable Panther Burns / Phantôme Demoiselle
Conjurations: Séance For Deranged Lovers / Stag-O-Lee / Frenzi
23.
Howie B / Under The Boardwalk
VA – Another Late Night / Azuli Records
24.
Africa Hitech / Too Late (Instrumental)
Hitecherous / Warp
25.
Elvis Presley / Crying In The Chapel (Version)
7" / n/a
26.
The Mavericks / Something Stupid feat. Trisha Yearwood
Music For All Occasions / MCA Records
27.
Raymond Scott / Sleepy Time
Soothing Sounds For Baby Vol. 1 / Basta Records
28.
Opolopo / Voltage Controlled Feelings
Voltage Controlled Feelings / Tokyo Dawn Records
29.
Ernesto & Markus Z / Pretty Lies (Erik L Remix)
Love Spin Wise Lies / Rakkaus Records