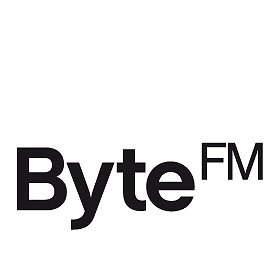 Ausgabe vom 22.12.2010:
Hören
Sit back with a red nose …

Sich zuhause mal so richtig im bequemsten Sessel fläzen und nach getaner Arbeit endlich den Weihnachtsmannbart abnehmen. Das wünschen sich sicherlich viele ByteFM Hörer zurzeit. Dazu vielleicht ein lecker Getränk für ein rotes Näschen – die Pfeife muss ja nicht unbedingt sein – denn Vorsicht: Nicht dass der Christbaum noch Feuer fängt! Hello Mellow Fellow ist heute jedenfalls slightly weihnachtlich gestimmt und spielt auch das ein oder andere Weihnachtslied. Nicht nur Mayer Hawthorne hat es erkannt: Christmas time is here again. Gaby Moreno singt vom »December« und Pete Rodriguez wünscht »Felicidades« im Latin-Gewand.

Ihr seid Weihnachtsmuffel? Na da hab' ich auch was für Euch: »Christmas Makes Me Blue« von Simone White. Und natürlich die wunderbaren Missouri mit dem Song »Santa, I Never Spoke To You I Don't Even Believe In You But This Time It's Serious« …

Genau: Es wird ernst! Also trocknet Eure Augen und klopft an die Himmelstür!

Wir hören uns nächstes Jahr wieder.

Weitere Ausgaben von Hello Mellow Fellow
Playlist
1.
Graham Mushnik / The Cat – The Beast
A Distant Wildlife / Catapulte Records
2.
Count Ossie & The Mystic Revelation Of Rastafari / Oh Carolina
Grounation / MRR Records
3.
Birdie / Port Sunlight
Some Dusty / IT Records
4.
Heidi Spencer & The Rare Birds / Under Streetlight Glow
Under Streetlight Glow / Bella Union / Cooperative Music
5.
The Streets / Dry Your Eyes
A Grand Don't Come For Free / Locked On / 679
6.
Erlend Øye / There Is A Light That Never Goes Out (A Cappella)
Erlend Øye – DJ-Kicks / !K7
7.
Erlend Øye / Last Christmas
VA – Seasonal Greetings / Mobilé Records
8.
John Fahey / Silent Night, Holy Night
The New Possibility / Takoma Records
9.
Ed Rush / Westway
Metalheadz Boxset 1 / Metalheadz
10.
Karlmarx / Mists
Mists EP / Melting Pot Music
11.
Darkstar / Deadness
North / Hyperdub
12.
LB / Angie
Pop Artificielle / KK Records
13.
Chamaeleon Church / In A Kindly Way
Chamaeleon Church / Akarma
14.
David Grubbs / A Dream To Help Me Sleep
VA – Another Country / Agenda
15.
Phoenix / Everything Is Everything (Acoustic Version)
Exclusive Live Session / Virgin
16.
Dexter Gordon / The Christmas Song
VA – The Christmas Collection / Prestige
17.
Hauschka / Kouseiji
Foreign Landscapes / Fatcat
18.
Mayer Hawthorne / Christmas Time Is Here
http://tiny.cc/cryc1 / Stones Throw
19.
The Brides Of Ashton / Piecework
Themes From The Black Book / Creation
20.
Andrew Pekler / Pitch Class Spy Glass
Entanglements In The Orthopedic Sensorium / Schoolmap
21.
Basil Kirchin / Primitive London 2
Primitive London / Trunk Records
22.
S.A. Andrée / Visitor, For Visitor
There's A Fault / Lex / Cooperative Music
23.
Twa Toots / It's A Lovely Day
The Peel Sessions / Strange Fruit Records
24.
Gaby Moreno / December
A Good Old Christmastime / n/a
25.
Simone White / Christmas Makes Me Blue
7" / Honest Jon's
26.
Missouri / Santa, I Never Spoke To You I Don't Even Believe In You But This Time It's Serious
At The End Of The Year / IXiXeS Records
27.
Antony & The Johnsons / Knockin' On Heaven's Door
O.S.T. – I'm Not There / Columbia
28.
Pete Rodriguez / Felicidades
Boogaloo Navideño / Tico
29.
Element / December 2nd (Fight The Machine.)
http://collectiveresonance.blogspot.com/ / Collective Resonance
30.
St. Etienne / My Christmas Prayer
xmas93 / Heavenly
31.
Altered Beats / If 9 Was 6 (Prince Paul Instrumental Mix)
Assassin Knowledges Of The Remanipulated / Axiom / Island