Hello Mellow Fellow Lying on the ground … mit Matthias Westerweller

(29.02.2012)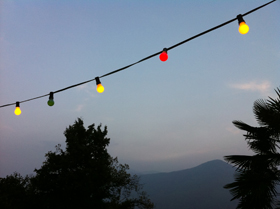 Ausgabe vom 29.02.2012: Lying on the ground … mit Matthias Westerweller
Hören
Lying on the ground …
Neil Young
schrieb mal einen Song namens »Flying On The Ground Is Wrong«. Der war in dieser Sendung schon ein paar Mal zu hören – nicht nur von Neil Young. Was passiert, wenn man nur einen kleinen Buchstaben weglässt, seht ihr oben auf dem Bild: Streicht das »f« aus »flying« und aus »wrong« wird ganz schnell »right« – so jedenfalls mutet Brook Bentons Pose an. Der Mann mit dem samtenen Bariton singt heute mal nicht über eine regnerische Nacht in Georgia, sondern ermutigt euch, euer eigenes Ding zu machen:
Don't be a puppet,
Tied to a string
Do your own thing
Do your own thing today
Ganz andere Töne schlagen da Dan Penn und Spooner Oldham an:
Just pull them little strings and I'll sing you a song, I'm your puppet
Make me do right or make me do wrong, I'm your puppet
Was nun? Unterwerfung? Was ist falsch, was ist richtig? Können Millie Jackson und Luther Ingram Abhilfe schaffen?
(If Loving You Is Wrong) I Don't Want To Be Right!
Es bleibt verwirrend. Doch eines ist sicher:
If listening to Hello Mellow Fellow is right, you don't want to be wrong!
Weitere Ausgaben von Hello Mellow Fellow
Playlist
1.
Graham Mushnik / The Cat – The Beast
A Distant Wildlife / Catapulte Records
2.
DJ Shadow / Scale It Back Feat. Little Dragon
The Less You Know, The Better / Island Records
3.
Sad Rockets / Winter's Over
Transition / Matador Records
4.
Mark Hollis / A New Jerusalem
Mark Hollis / Polydor
5.
Renegade Soundwave / Coxy
The Next Chapter Of Dub / Mute Records
6.
Earth / Sigil Of Brass
Angels Of Darkness, Demons Of Light II / Southern Lord
7.
Michael Parks / Wayfaring Stranger
The Closing Gap / MGM Records
8.
Jim White / Sunday's Refrain
Where It Hits You / Loose Music
9.
Otis Redding / My Girl
Otis Blue / Atco Records
10.
Clarence Carter / I'd Rather Go Blind
The Dynamic Clarence Carter / Atlantic Records
11.
The Rolling Stones / Back Street Girl
Between The Buttons / Decca Records
12.
Mike Wexler / Pariah
Dispossession / Mexican Summer / Cooperative Music
13.
Aidan / The Cork Song
Le Grand Discours / Hazelwood Vinyl Plastics
Stunde 2 :
1.
Oto Gelb / Clair De Lune
12" / Balihu
2.
Lindquist & Greer / 11
It's Been A Long Day / Innate Sounds
3.
Lindquist & Greer / 12
It's Been A Long Day / Innate Sounds
4.
Brook Benton / Do Your Own Thing
Do Your Own Thing / Cotillion Records
5.
Dan Penn & Spooner Oldham / I'm Your Puppet
Moments From This Theatre / Proper Records
6.
Todd Terje / Myggsommer
It's The Arps EP / Olsen / Smalltown Supersound
7.
De La Mancha / Willow Lane
The End* Of Music / Karaoke Kalk
8.
The Reborn Identity / This Charming Video Game
Http://Tiny.Cc/4uqbu / N/A
9.
My Best Fiend / On The Shores Of The Infinite
In Ghostlike Fading / Warp Records
10.
Millie Jackson / If Loving You Is Wrong I Don't Want To Be Right
Caught Up / Polydor
11.
Millie Jackson / The Rap
Caught Up / Polydor
12.
Millie Jackson / If Loving You Is Wrong I Don't Want To Be Right (Reprise)
Caught Up / Polydor
13.
Luther Ingram / (If Loving You Is Wrong) I Don't Want To Be Right
(If Loving You Is Wrong) I Don't Want To Be Right / Koko Records