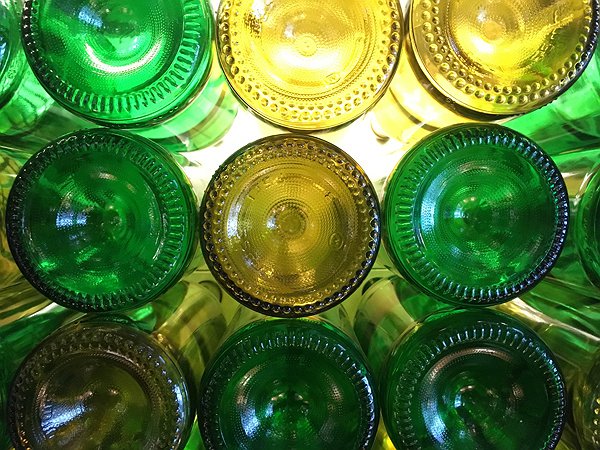 Ausgabe vom 18.03.2019: It's Not Easy Bein' Green ...
Hören
... but green is the colour of spring! Und es ist ein Song, der von Lena Horne in dieser Sendung schon einmal im Januar vor drei Jahren lief. In der März-Ausgabe von Hello Mellow Fellow wird er wieder laufen – nach über zehn Jahren zum zweiten Mal: Und zwar in der Originalversion von Kermit dem Frosch höchstpersönlich! Genauer: In der deutschen Fassung, gesungen von Andreas von der Meden, der nicht nur Kermit seine Stimme lieh, sondern auch David Hasselhoff - aber keine Angst, DER wird hier nicht zu hören sein.

Kermits Stimme im amerikanischen Original kam übrigens vom Muppets Schöpfer Jim Henson himself. Geschrieben hat das Lied Joe Raposo, der auch viele Lieder für die "Sesame Street"-Serie geschrieben hat – und da schließt sich der Kreis, denn "Es Ist Nicht Sehr Einfach, So Allein", so der Titel der deutschen Version von "It's Not Easy Bein' Green", stammt von der ersten deutschen "Sesamstrasse"-Schallplatte aus dem Jahr 1973.

Ganz schön viele Infos, oder? Puh! Es wird aber bestimmt noch viel mehr geben – von wegen "The Colour Of Spring": Ruhe sanft, Mark Hollis! Nun ja, und natürlich noch mehr Musik: Neues, Altes und nicht mehr ganz so Neues – wie immer bei
Hello Mellow Fellow – enjoy!
Weitere Ausgaben von Hello Mellow Fellow
Playlist
1.
Graham Mushnik / The Cat – The Beast
A Distant Wildlife / Catapulte Records

…

2.
Liniker E Os Caramelows / Calmô
Goela Abaixo / n/a

…

3.
Aldous Harding / The Barrel
Designer / 4AD

…

4.
Dani Siciliano / Walk The Line (Ukulady Mix)
12" / Studio !K7

…

5.
Teyana Taylor / Issues / Hold On
K.T.S.E. / Getting Out Our Dreams / Def Jam

…

6.
Unknown Artist / I Do Love You
Boddie Acetate Box - EP / Numero Group

…

7.
War / Four Cornered Room
The World Is A Ghetto / United Artists Records

…

8.
Andrew Bird / Bein' Green
VA - Muppets: The Green Album / Walt Disney

…

9.
(Kermit der) Frosch / Es Ist Nicht Sehr Einfach, So Allein
Sesamstrasse / Polydor

…

10.
Michel van Dyke / Neu In Dieser Stadt
Bossa Nova / HOME Records

…

11.
Charles Aznavour / Du
Vor Dem Winter - Chansons In Deut / Prisma

…

12.
Fred Und Luna / Das Ist Halt So
Im Tiefenrausch / Compost Records

…

13.
Flatpocket / Krötenwanderung
Dispo II Dispo / Melting Pot Music

…

14.
Flatpocket / O.G.
Dispo II Dispo / Melting Pot Music

…

…

…

Stunde 2:

…

1.
Bobbie Gentry / Feelin' Good (Demo)
The Girl From Chickasaw County: The Complete Capitol Masters / Capitol / UMG

…

2.
Michel Legrand / Ode To Billy Joe (End Title Instrumental)
O.S.T. - Ode To Billy Joe / Warner Bros.

…

3.
Faye Webster / Room Temperature
Atlanta Millionaires Club / Secretly Canadian

…

4.
Harry Nilsson / Wasting My Time (Alternate Mix)
Sessions 1967-1975 - Rarities From The RCA Albums Collections / RCA Records / Sony

…

5.
Benny Sings / Summerlude
City Pop / Stones Throw

…

6.
Salami Rose Joe Louis / Nostalgic Montage
Nostalgic Montage / Brainfeeder

…

7.
Samia Farah / Cool (Eric Rug Remix)
Cool Remix / Small / Sony

…

8.
Poom / De La Vitesse À L'Ivresse
VA - Too Slow to Disco NEO - En France / Too Slow to Disco

…

9.
Nicola Di Bari / Dami Fuoco
7" / RCA Victor

…

10.
Bobbie Gentry / En Todas Partes (Here, There And Everywhere (Spanish Version))
The Girl From Chickasaw County: The Complete Capitol Masters / Capitol / UMG

…

11.
Van Morrison / Green
Hard Nose The Highway / Warner Bros.

…

12.
Wojtek Mazolewski Quintet / Chase The Devil
VA - Allo Love: Vol. 7 / Wah Wah 45s

…

13.
Dudu Tassa & The Kuwaitis / Hilwa Marrat El Layli feat. Rehela
El Hajar / Dudu Tassa "Self Production"

…

14.
Moondog / All Is Loneliness
The Viking Of Sixth Avenue / Honest Jon's Records

…

15.
De La Soul / Transmitting Live From Mars
3 Feet High And Rising / Tommy Boy

…

16.
Wally Clark Of Gummy Soul / Goodnight Kiss
Lovers Lane / Gummy Soul

…