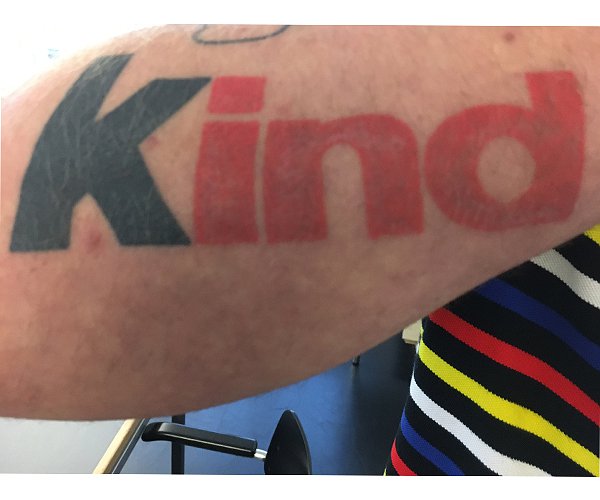 Kindermund tut Wahrheit kund … naja … Siebentausend Rinder, Kinder, Kinder, Kinder … OK, Schluss mit den dummen Sprüchen! Be kind to each other stattdessen!

So wie ich in dieser Ausgabe von Hello Mellow Fellow kind zu Euch und Euren Ohren sein werde. Über die Musikauswahl wird noch nichts verraten, aber Ihr wisst ja: Mellow mellow right on und so weiter …

Speak like a child, look like a child!
Weitere Ausgaben von Hello Mellow Fellow
Playlist
1.
Graham Mushnik / The Cat – The Beast
A Distant Wildlife / Catapulte Records

…

2.
The CGB / Fruit Wine
Two Sides Sessions / n/a

…

3.
Ditzner Lömsch / Peripherie 3
Duo II / Fixcel Records

…

4.
Blue Lab Beats / Montara
VA - Blue Note Re:Imagined / Blue Note Records

…

5.
Georgia Anne Muldrow / Babyhoneybee
VA - Nuthin' But A She Thang / Dedicate

…

6.
Arthur Prysock / Your Eyes
This Is My Beloved / Verve Records

…

7.
Lambchop / Weather Blues
Trip / City Slang

…

8.
T.K. Ramamoorthy / Mohana
Fabulous Notes And Beats Of The Indian Carnatic - Jazz / EM Records

…

9.
Saigon Soul Revival / Nào Ta Cùng Dub
Nào Ta Cùng Hát / INFRACom!

…

10.
P. Morris / Breakfast At Richmans
Debut / Bear Club Music Group

…

11.
Jonathan Richman / Twilight In Boston
I, Jonathan / Craft Recordings / Rounder Records

…

12.
Richard von der Schulenburg (RVDS) / Mrs Yamahas Summer Tune
Moods and Dances 2021 / Bureau B

…

13.
Saint Etienne / Can't Sleep
Foxbase Alpha / Heavenly Recordings

…

Stunde 2:
1.
Saint Etienne / Spring (Instrumental)
Spring (Instrumental) (Single) / Heavenly Recordings

…

2.
Bill Callahan & Bonnie 'Prince' Bill / Wish You Were Gay
Wish You Were Gay / Drag City

…

3.
Sam Gendel / Dream Baby Dream
Dream Baby Dream (Single) / Papercup Records

…

4.
The CGB / Ghost Factory
Two Sides Sessions / n/a

…

5.
Bingo Harry / Yes Yes
Bingo Harry / Tiny Global Productions

…

6.
Northwest / Winterland
II / n/a

…

7.
Debus Lömsch Ditzner / Liebesentsagung
Die Motive Des Richard W. / Fixcel Records

…

8.
Kaiser Quartett & Jarvis Cocker / Running The World
Running The World / PIAS

…

9.
David Darling / Far Away Lights
Journal October / ECM Records

…

10.
Teddy Pendergrass / Love T.K.O.
TP / BBR / Cherry Red Records

…

11.
Latimore / Let's Straighten It Out
More, More, More / Glades

…

12.
Liam Bailey / Vixit
Ekundayo / Big Crown Records

…

13.
James Moody / One Never Knows
Great Day / Argo /Cadet

…