Hidden Tracks
Big School – The Singles Year (1993/94)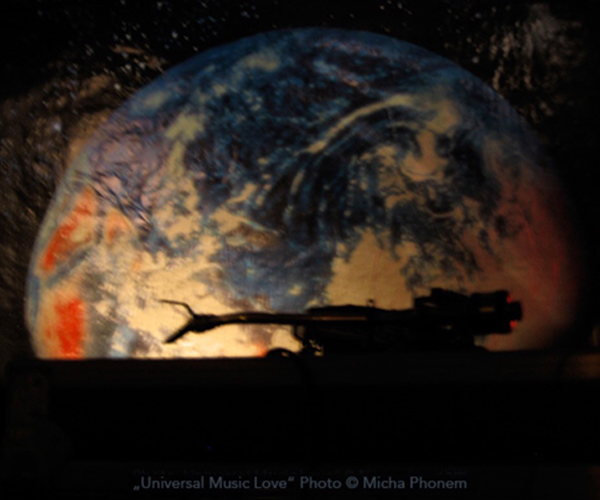 Gerade ist von Guided By Voices eine Zusammenstellung ihrer Singles "Static Airplane Jive" (1993), "Get Out Of My Stations", "Fast Japanese Spin Cycle" und "Clown Prince Of The Menthol Trailer" (alle 1994) erschienen. Diesmal der Obertitel "Scalping The Guru".
Wir hören uns durch diese EP/Singles mit noch einigen Ergänzungen aus dieser Zeit, z. B. Split-Singles mit Grifters.
Außerdem natürlich auch etwas zum Thema Fußball. Denn Fußball ist (eigentlich) cool!
Weitere Ausgaben von Hidden Tracks
Playlist
1.
Brüllen / Es Ist So Still
Schatzitude / Buback

…

2.
Guided By Voices / Big School
Scalping The Guru / GBV Inc.

…

3.
Belreve / The Sulk King
Split Guided By Voices/Belreve EP / Anyway

…

4.
Guided By Voices / Damn Good Mr. Jam
Scalping The Guru / GBV Inc.

…

5.
Guided By Voices / Rubber Man
Scalping The Guru / GBV Inc.

…

6.
Guided By Voices / Gelatin, Ice Cream, Plum
Scalping The Guru / GBV Inc.

…

7.
Courtney Barnett / Before You Gotta Go (Live Bei Bytefm) / Milk

…

8.
Courtney Barnett / Write A List Of Things To Look Forward To (Live Bei Bytefm) / Milk

…

9.
Guided By Voices / Melted Pat
Scalping The Guru / GBV Inc.

…

10.
Guided By Voices / Scalding Creek
Scalping The Guru / GBV Inc.

…

11.
Guided By Voices / Dusty Bushworms
Scalping The Guru / GBV Inc.

…

12.
Grifters / I`M Drunk
Split Grifters/Guided By Voices EP / The Now Sound

…

13.
Guided By Voices / Matter Eater Lad
Scalping The Guru / GBV Inc.

…

14.
Guided By Voices / Hunter Complex
Scalping The Guru / GBV Inc.

…

15.
Guided By Voices / Scalping The Guru
Scalping The Guru / GBV Inc.

…

16.
Guided By Voices / Indian Fables
Scalping The Guru / GBV Inc.

…

17.
Guided By Voices / My Impression Now
Scalping The Guru / GBV Inc.

…

18.
The Screenshots / Fußball Ist Cool
Übergriff

…

19.
Sportfreunde Stiller / Ibrahimovic
Jeder Nur Ein X / Vertigo

…

20.
Superpunk / Eric Cantona Stomp
Mehr Ist Mehr / Tapete

…

21.
Louis Philippe / When Georgie Dies
Azure / XIII BIS

…

22.
Louis Philippe / L`Hiver Te Va Bien
Sean O`Hagan Presents: The Sunshine World Of Louis Philippe / Tapete

…