Kontrabass
Slow Down Fast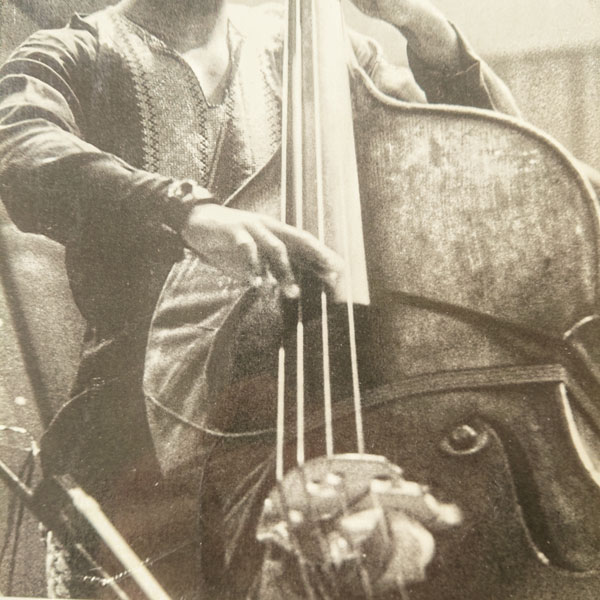 Ausgabe vom 30.12.2018: Slow Down Fast
Hören
Das Jahr ist am Ende, wir sind es auch. Jetzt schnell nochmal runterkommen, bevor es weitergeht wie bisher. Slow Down Fast ist das Motto dieser Tage! Das weiß auch der Retrogott, der uns heute seine Lines um die Ohren haut. Außerdem gibt's Rap von Public Enemy, ATCQ, RAG und Doppelkopf, House von Hugo Mari und Dave Aju und noch ein bisschen mehr.
Weitere Ausgaben von Kontrabass
Playlist
1.
Black Thought / Conception feat. Reek Ruffin
Streams Of Thought Vol. 2 / Passyunk / Human Re Sources
2.
Retrogott & Kutmasta Kurt / Slow Down Fast feat. Moka Only
Vintage Fresh / Threshold Recordings
3.
Retrogott & Hulk Hodn / Zuheissgewaschen
Kontemporärkontamination / entbs
4.
O.C. & PF Cuttin / 88
Opium / Hendrix St. Recordings
5.
Public Enemy / Louder Than A Bomb
It Takes A Nation Of Millions To Hold Us Back / Def Jam
6.
A Tribe Called Quest / Oh My God
Midnight Marauders / Zomba Recordings
7.
RAG / Kreuzwortfeuer
Untertage / Put Da Needle To Da Record
8.
Doppelkopf / Raps Vom Mond (Remix)
Vom Mond EP / Hong Kong Records
9.
Armless Kid / Flirting With Regrets
Choices EP / VERTV
10.
Polyswitch / Biased
Feverish Cuts Vol. 1 / Astrofever Records
11.
Hugo Mari / Change Ur Ways
Change Ur Ways EP / Heist Recordings
12.
Hugo Mari / Get Loose (Kai Alcé NDATL Mix)
Change Ur Ways EP / Heist Recordings
13.
FYI Chris / B Glaser
Songs About Other People's Feelings / Toytonics
14.
Dave Aju / Everybody's Watching
Off Weed Or Sane EP / Accidental Jnr.
15.
Dave Aju / O.O.O.
Off Weed Or Sane EP / Accidental Jnr.