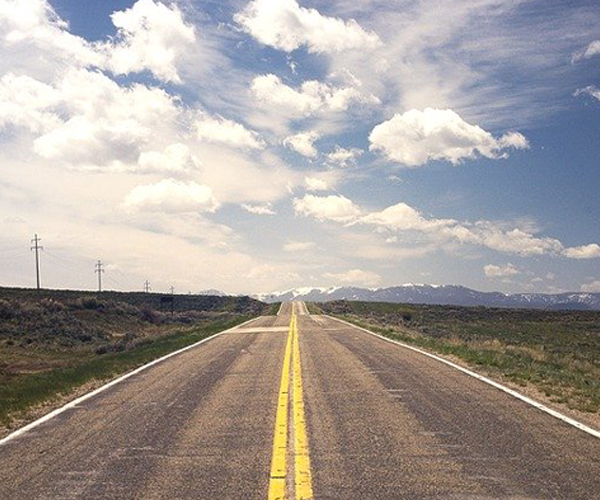 Diese Woche geht es bei Neuland u.a. nach Kanada: The Courtneys bringen ein zweites Album an den Start und auch Wahl-Montrealer Tim Darcy, Frontmann bei Ought, hat ein erstes Soloalbum fertig: "Saturday Night".
Bei Secretly Canadian erscheint die neue Platte von Jens Lekman: "Life Will See You Now".
Außerdem gibt es mit "Notes Of Blue" wieder ein neues Album von Son Volt. Nicht nur vier Jahre sind seit dem letzten Release vergangen, auch 23 Jahre, seitdem Jay Farrar die gemeinsame Alternative-Country-Band mit Jeff Tweedy Uncle Tupelo aufgelöst hatte.
Apropos Alternative Country: Auch
Ryan Adams
hat es wieder getan - sein 16. Soloalbum heißt "Prisoners" und ist diesmal kein Coveralbum von
Taylor Swift
, sondern ein Album über die Gefangenschaft in der Liebe.
Dazu stellen wir euch natürlich auch unser aktuelles Album der Woche Molly Burchs "Please Be Mine" genauer vor.
Weitere Ausgaben von Neuland
Playlist
1.
Jens Lekman / Evening Prayer
Life Will See You Now / Secretly Canadian

…

2.
Molly Burch / Downhearted
Please Be Mine / Captured Tracks

…

3.
Molly Burch / Fool
Please Be Mine / Captured Tracks

…

4.
Clap! Clap! / Hope Feat. OY
A Thousand Skies / Black Acre

…

5.
Clap! Clap! / Nguwe Feat. Bongeziwe Mabandla
A Thousand Skies / Black Acre

…

6.
Strand Of Oaks / Rest Of It
Hard Love / Dead Oceans

…

7.
Xao Seffcheque / Pogo À Gogo
Ja, Nein, Vielleicht Kommt Sehr Gut / Schallmauer

…

8.
mESMO / Home To You
Relief / Home To You / Staatsakt

…

9.
Son Volt / Midnight
Notes Of Blue / Transmit Sound

…

10.
Novella / Elements
Change Of State / Sinderlyn

…

11.
Johnossi / Tall Dark Man
Blood Jungle / Universal

…

12.
Le Ton Mité / Sources Chaudes
Passé Composé Futur Conditionnel / Crammed

…

13.
Le Ton Mité / Did Pharoah Saunders Ever Come Back?
Passé Composé Futur Conditionnel / Crammed

…

14.
The Paperhead / Love You To Death
Chew / Trouble In Mind Records

…

15.
The Courtneys / Mars Attacks
The Courtneys II / Flying Nun

…

16.
Tim Darcy / Saint Germain
Saturday Night / Jagjaguwar

…

17.
Tim Darcy / Saturday Night
Saturday Night / Jagjaguwar

…

Stunde 2:
1.
Dutch Uncles / Oh Yeah
Big Balloon / Memphis Industries

…

2.
Dutch Uncles / Big Balloon
Big Balloon / Memphis Industries

…

3.
Jens Lekman / How Can I Tell Him
Life Will See You Now / Secretly Canadian

…

4.
Lawrence English / Somnambulist
Cruel Optimism / Room 40

…

5.
Omer Klein / Sleepwalkers
Sleepwalkers / Warner

…

6.
London O'Connor / Nobody Hangs Out Anymore
O∆ / True Panther Sounds

…

7.
Einar Stray Orchestra / Somersaulting
Dear Bigotry / Sinnbus

…

8.
Deep Throat Choir / Ritual Union
Be Ok / Bella Union

…

9.
Ryan Adams / Haunted House
Prisoner / Universal

…

10.
Bilderbuch / Bungalow
Magic Life / Maschin Records

…

11.
Frontier Ruckus / 27 Dollars
Enter The Kingdom / Loose Music

…

12.
Balbina / Der gute Tag
Fragen über Fragen / Sony

…

13.
Jonwayne / Out Of Sight
Rap Album Two / Authors Recording Co

…

14.
Hanni El Khatib / Freak Freely
Savage Times / Innovative Leisure

…

15.
Iris Electrum / II (The Grand Reverie)
Iris Electrum / Col Legno

…